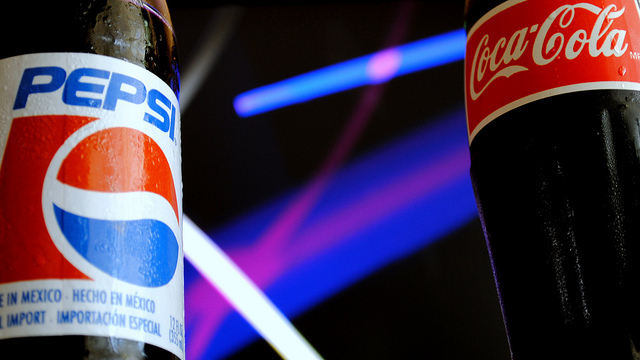 Pepsico has announced partnership with American Premium Basketball league NBA as it will replace Coca-Cola as the exclusive beverage at the league matches.

The new announcement signals a new breakthrough for America's No.2 non-alcoholic beverage. Coca-Cola had been the exclusive beverage in the stands of NBA for 28 years. The company has brought in its varied product ranges as a deal breaker in its contract negotiations. The company's product range includes Pepsi and Mountain Dew beverages, Lay's potato chips, Doritos, Tropicana and most importantly, Gatorade sports drinks.

Under the five-year deal, PepsiCo will become the official food and beverage company of the NBA, WNBA, NBA D-League and USA Basketball and will control beverage rights for the NFL, MLB, NHL and NBA. Coke will not be an NBA sponsor for the first time since 1986.

According to the company, Mountain Dew will sponsor 3-on-3 tournaments in six cities across the country while NBA will team up with PepsiCo's Aquafina brand of bottled water to sponsor a wellness scheme in the Junior NBA program.

Earlier this week, Coca-Cola Company struck a multi-year deal with Major League Soccer and the US Soccer Federation. The deal makes the Coca-Cola Company the official beverage partner in the carbonated beverage and water categories for MLS, and across the non-alcoholic beverage category for US Soccer.

After tailgating Coca-Cola for so long, PepsiCo has now found its foot in the beverages market. Only last month, the Pepsi brand outranked Diet Coke to get the much-coveted no.2 position in the beverages market share in America, according to an annual report by Beverage Digest. Pepsi lost the position to Diet Coke in 2010.

Beverage Digest noted that the decline in soda's growth has complemented the exponential growth in energy drinks market. The report also noted that Coca-Cola Co., PepsiCo and Dr Pepper Snapple Group have improved marketing but the overall decline in sales has been mainly due to health concerns. The diet sodas have also been facing sales decline thanks to concerns over artificial sweeteners like aspartame.