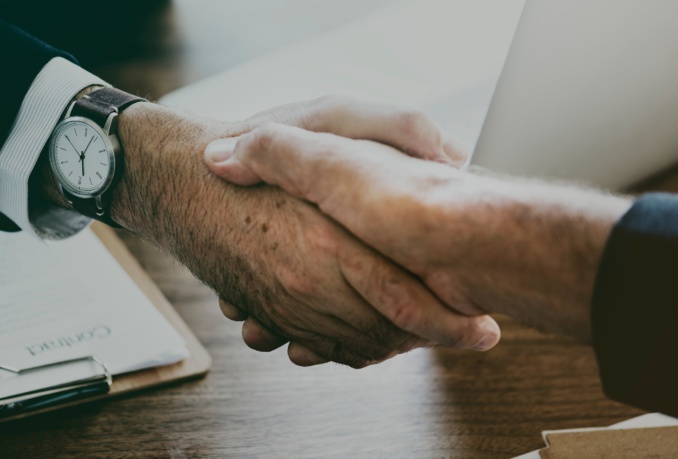 Both companies are not newcomers to the market. Oberthur Fiduciaire is more than one and a half centuries old, and VHP's history traces back to 1644.
During this time, both companies have made significant progress. The French security printer gained production capacity of over five billion banknotes per year and established two production sites in different European countries. In turn, VHP preferred to stay under radar by keeping the operation small and somehow discreet in the Dutch countryside. However, this did not prevent the company from focusing on R&D activity and obtaining several patents for unique watermark technologies, security threads and banknote paper. Its plant is capable of producing 6,500 tons of paper a year and exports to more than 140 countries.
Successful move
The security printing market is a hard nut to crack. Banknote printing enterprises are prone to bankruptcy due to high requirements for production and complex customer relationship management. Also, the number of banknote producers is small, and they are mainly located in Western Europe and Asia. This situation creates huge gaps in the market, but it is difficult to fill them because of the high barrier to entry and strict production requirements. Thomas Savare, CEO of Oberthur,
explains
: "The criteria to choose a supplier is obviously based on the technical ability, the experience and security, and then, of course price comes into play. The purchasing processes are becoming more and more professional. Now, there are tenders with pre-qualifications for example." In these conditions, the VHP - Oberthur Fiduciaire deal has become profitable for both parties. The previous owner of the first experienced great financial problems in early 2017, and the growing ambitions of the second required active growth and development. On July 31, 2017, Oberthur Fiduciaire officially announced acquisition of Arjowiggins Security BV (its assets included VHP) and its intellectual property for € 22m plus an earn-out.
The acquisition of VHP fits perfectly into Oberthur's strategy. The French company has a golden rule - to keep everything under strict control. All stages of the company's supply chain must adhere to uniform standards. The bar is high: Oberthur has obtained various certificates, ranging from health and safety to environment, security and quality (ISO 9001, ISO 14001, ISO 37001, OHSAS 18001 renewed in 2015). It is no surprise that VHP Security Paper is now applying the same standards. If you want to optimize your supply chain, all its links should be forged in the same manner. Oberthur Fiduciaire is aware that traceability and transparency throughout the supply chain have become the market's priority. Indeed, the quality of the finished product, which is crucial, is no longer sufficient to convince customers. It is necessary to be able to showcase a complete process from production to delivery, including storage, transport, etc., that meets the high requirements of such a product, and VHP complements Oberthur's project in this respect.
Accelerated synergy
Usually, the synergistic effect of M&A deals appears only after a few years. Sometimes a market giant that acquired a small innovative company fails to manage it properly. For instance, it
happened
with Google's owner Alphabet and a small hi-tech startup Nest. Alphabet could not effectively manage Nest and eventually was forced to close the company two years after the acquisition.
However, the case of Oberthur and VHP turns out to be an example of successful cooperation. VHP's knowledge and experience came in handy since the French security printer constantly looks for innovation. Just a few months after the deal, Oberthur
presented
new self-verifying banknote features comprising a transparent through window at the Banknote Conference held in May 2018 in Dallas, Texas. There, the French did not hide that its subsidiary VHP took active part in development of the new feature.
A couple of months earlier, Danmarks Nationalbank announced that Oberthur Fiduciaire SAS has been chosen to supply Danish bank notes from 2018. It represents a huge qualitative leap forward for both Oberthur and VHP, since Denmark is a completely new market, which just started outsourcing their banknote printing. The governor, Hugo Frey Jensen,
commented
: "During the tender process we considered the prices, quality, security and corporate social responsibility of potential suppliers. We are convinced that Oberthur Fiduciaire SAS is able to meet our expectations."
Promising future
Although the market is pretty difficult to handle, the banknotes printing industry hides plenty of new opportunities. Smithers Pira
forecasts
that the global market size value for banknote printing will increase from $9.5 billion in 2016 to $11.2 billion in 2021 at a CAGR of 3.3%. Thomas Savare
is convinced
that this is a great opportunity, but also an enormous challenge: "Our business will experience a growing complexity that will help strengthen the position of companies whose know-how and culture of innovation are well established".
Securing one of the most important supply chain components, banknote paper, is an essential part of successful development. That is why cooperation with VHP will only strengthen Oberthur Fiduciaire's position as one of the largest and fastest growing banknote printers in the world.
Links
https://www.thestrategist.media/oberthur-fiduciaire-banknote-printing-fiduciary/
https://www.cio.com/article/3082033/mergers-acquisitions/how-google-killed-nest-and-why-acquisitions-fail.html
http://www.banknoteconference.com/2018-presentations
http://www.numismaticnews.net/article/oberthur-fiduciaire-print-denmarks-notes
https://www.smitherspira.com/news/2017/january/banknote-print-industry-growth
https://www.journaldeleconomie.fr/Oberthur-Fiduciaire-securise-sa-Supply-Chain_a6027.html