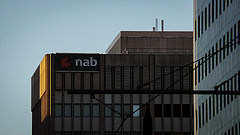 National Australia Bank is set to open its second branch in China.

The new branch of the bank will open in Beijing. The bank already has international operations in countries including New Zealand, United States and some parts of Europe as well as Asia. NAB is yet to get the regulatory approval from China Banking Regulatory Commission and is set to use the branch as a support for its Asian strategy.

Once approved, the new branch will open later in the year and the company plans to work with Chinese institutional and corporate clients wanting to trade with or invest in Australia and New Zealand. The bank is especially targeting companies interested in investments in energy, utilities, natural resources, food and agribusiness sectors. NAB's general manager of China Banking Danny Armstrong will head the branch.

NAB is using a different Asian strategy to ANZ, the other major Australian bank with interests in Asia. Already Australian banks under NAB umbrella, Great Western bank in the US and Clydesdale in the UK, are being sold or exited from through demergers and initial public offerings. With these lessons in mind, NAB is treading carefully in the new and versatile market of China. Even while ANZ Banking Group and Commonwealth Bank of Australia have more extensive operations in the region, NAB is aiming to create a niche market for itself.

NAB group executive for business banking, Angela Mentis, said in a statement new research from the 2014 Australia-China Trade Report found Australian companies were working more in the global value chains in China and increased trade flows would support its operations there. NAB itself was a premier offshore presence in China. The bank set its first branch in China in 1982 with a representative office in Beijing and later, a branch in Shanghai. It currently has 500 bankers in the region and recently signed an agreement with the Export-Import Bank of China to co-ordinate on loan syndication, project finance, export and import credit, foreign exchange and derivative product trading.