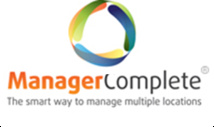 Austin, TX- 10 March, 2014- The latest ManagerComplete 4.0 is a software that can be used as a growth tool for any business which hopes to see a consistent improvement in its efficiency.

According to Global Communication Leaders, with the use of ManagerComplete, multi-unit Franchise owners and managers experienced "a 50% drop" in "operations-related" mails in their inbox, which acts as a testimony to the efficient ability of the software to streamline various operations and communications across numerous locations situated either within the boundaries of a city or spread all over the country.

ManagerComplete acts as a centralized operational hub which can be used to consolidate various information on company's assets, assimilate statistics on maintenance and repair issues, shifts and schedules of the employees; collect data regarding customer service, inspection results, marketing collaterals, staff bulletins, on-going training agendas, sales reports along with supply and inventory requirements and eventually to deliver them to personalized target groups based on either location, date, or any other field created accordingly. As a result, it eliminates the need of composing follow-up mails in order to rectify an error or to introduce an addendum; instead it allows the user to directly make changes in the main document which can be easily accessed by the target group. ManagerComplete's C.E.O, Jason Duncan's words, the ManagerComplete software is "…a tool that actually simplifies the job, instead of making it harder." for the franchises.

Currently, ManagerComplete is serving approximately 500 companies all over the U.S and contributing to their growth and success. In case study based survey, it has been noted that franchises across two hundred locations have claimed that ManagerComplete equips them with "impeccable results". Denver based Darque Tan tanning salons have adopted ManagerComplete on their iPhone, which helps the general manager, Terra Flores, to streamline the operation of the seven branches through the intranet centralized management facility of the software, wherein the staff can directly monitor all the appointments, the servicing team can cater to any maintenance issues required in any of the seven locations and allow the owner, Mr. Holley, to monitor and grasp the big picture as well. According to Mr. Holley "It's more like a 'business social network', a way to keep everyone on the same page." which he even uses as a platform to post pictures, birthdays, and inspirational quotes that help to develop a collect focus and a team spirit.

In another instance, the case study has documented various franchisees saving their precious time spent at the information management desk up to "three hours a week" which they were able to dedicate to customer service and their satisfaction. The Pure Austin Gym is setting a new example in business management with the help of iPad and ManagerComplete, resulting in a wireless and mobile office management. The owner, Beto Boggiano, is highly satisfied with his wise investment on the ManagerComplete, which has enabled him to find more time "to devote to actually improving the business". Consequently, he keeps a firsthand note on machinery, staff and customers and pays individual attention to them. Mr. Boggiano exhales in relief to be able to eliminate paper waste, the time lag in phone calls and forwarding emails regarding staff schedules, classes, appointments and maintenance issues and cut short the process by a simple general notice on his intranet site. He further adds:
"The iPad is our secret weapon, and ManagerComplete is our silver bullet for management issues".