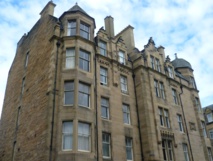 Kim Traynor
Falling oil and commodity prices significantly eroded purchasing power of wealthy Britons and foreigners. Before, they made up a lion's share of public interested in expensive real estate in prestigious areas of London. In addition, the buyers are held back by a 3%-increase of state tax on the purchase of second homes or housing for rent. As a result, sales of housing under construction fell by 19%, while the number of foreign buyers has decreased from 33% to 20% at the end of last year. Building companies found themselves owning non-popular construction objects and expensive residential property in central London. Managing director of real estate company Glentree International Trevor Abramson commented to the Evening Standard newspaper: "I know a dozen residential real estate developers in London, who have not sold any of the newly built apartments over the past six months." Developers are looking for a way out of this impasse, and one of the ways out is to provide large discounts.

Killian Hurley, Head of Mount Anvil Group development company said to Bloomberg that they offer a discount up to 20% on a purchase of real estate to investors willing to buy 100 or more apartments. Spokesman of Brokerage company CBRE Group Chris Lacey confirmed this saying that his company managed to receive 15-percent discount on the purchase of real estate in the best areas of the capital. JR Capital's realtors, specializing in the acquisition of real estate for buyers from the Middle East, have also been regularly receiving offers with increasingly high rates these days.

JR Capital's director Michael Ferris told the Evening Standard: "We are offered a discount up to 20%, if we buy apartments in bulk to investors. We have even seen discounts of up to 30% for some detached houses cost from £ 7 million." At the same time, experts surveyed by Bloomberg say it's not that easy to find a wholesale buyer of expensive apartments even with a discount, given their non-standard layout. Some pin their hopes on the fact that pension funds and management companies, as planned in 2015, would invest around £ 30 billion in the purchase of houses. This would provide developers with funding necessary for projects of expensive real estate in prestigious areas of London. As Dominic Grace, Head of the Department of Housing at brokerage firm Savills Plc, put it "If they do not do it, we will have a big problem."