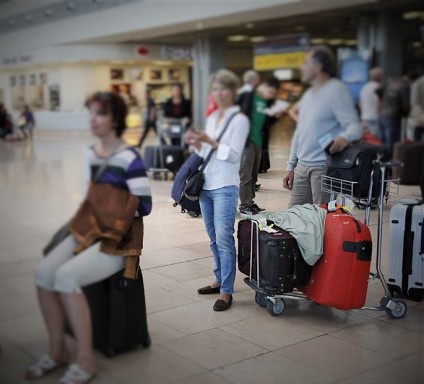 French air traffic strike triggered by rise in pension age, left travellers stranded at the airports. Hundreds of flights were disrupted due to cancellations and delays not only impacting flights to France but also other places of Europe that can be reached through France Airspace. France's civil aviation agency stated that the strike was triggered by increase in retirement age from 67 to 69 years. The French air traffic Union stated that the new rule is not a fair expectation from the controllers, as it requires them to retire at an age later than their counterparts in Europe. The government has completely refused for any negotiations over the demands with National Union of Air Traffic Controllers.
France's aviation authority has requested to cut off almost 40% of France's flights. Raynair has cancelled almost 250 flights on 8 April from different airports including Dublin, Birmingham, Leeds Bradford, East Midlands and Stansted. It includes the cancelled flights that were travelling to Marrakech in Morocco and Málaga in Spain. EasyJet also cancelled 118 flights, majority of which were short-haul flights. But it also included cancellation of flights to Paris from Belfast, Luton and Gatwick. Besides, British Airways and Flybe also cancelled some of their flights. According to Civil Aviation Authority (CAA), passengers who are expected to travel in next couple of days should confirm with the airlines prior to their departure to airport.
According to the EU regulations, if any flight has been cancelled then the traveler has the right to claim full refund or an option for rebooking. In case of delay in flight, the airline will have to provide suitable refreshments and meals to the passenger. Besides, the passengers shall be entitled to phone calls, refreshments and even accommodation in case they get stuck overnight at the airport. But, in the face of flight cancellations and delays, the Civil Aviation Authority said that they will not refund the amount to passengers as the industrial action is classified as unforeseen circumstances which are beyond the control of airlines.
The controllers are planning to go on a strike again from 16 to 18 April and 29 April to 2 May.
Besides, more than 400 workers were on strike for long three weeks in resistant to government's plan of laying off as much as 380 workers, as a step to reduce €21.3 million deficit. Moreover the government is planning to selloff local radio stations.
The strike was earlier planned for March end but got delayed due to crash of Germanwings Flight 9525 on March 24. Short distance flights were most severely affected but the biggest airline of France, Air France stated that the long-haul flights are still operating. France is experiencing widespread industrial action fuelled by the drive to protect the jobs and working conditions. Besides, the nation is also facing protest against the austerity measures of Socialist Party and the EU.