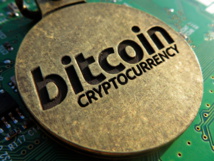 BTC Keychain
Following from eBay's official report on the website of Securities and Exchange Commission USA, a seller does not have anything extra to buy or configure to receive bitcoin-payments - the whole mechanism is already implemented within the existing payment platform.
- Sellers can also operate using the services Braintree or Venmo, accept payments with plastic cards via PayPal, as well as digital currencies (including bitcoin), - says eBay's report.
In September last year, representatives of PayPal said that the company is launching bitcoin-integration, which had been mentioned earlier. It was also reported that the company Braintree, which acquired PayPal in 2013, would provide a set of tools with which sellers, developers and customers will be able to use bitcoin as means of settlement.
PayPal claims that it supports the development of value-added services that enable organizations of all sizes to better manage their cash flow, display invoices and pay bills. In addition, PayPal solutions allow traders to refuse storing private financial information of customers on their servers.
Earlier, only those traders who were connected to Braintree, which is PayPal's unit, could accept payment in Bitcoin. This service is relatively young – it was launched in September 2014, when PayPal had entered into agreements with the major payment systems in Bitcoin: Coinbase, BitPay and GoCoin.
- PayPal always strive for innovation, especially to those, which allowed to make payments safer and more secure for our customers - said Scott Ellison, senior director of corporate strategy at PayPal.
He added that the company's attitude to the Bitcoin has not changed. Management prefers to gradually establish settlements in Cryptocurrency to track the results of the promotion of innovation.
Bitcoin is a peer payment system that uses the same name unit of account. The network is completely decentralized, without a central administrator or any analogue.
Various authors named bitcoins differently. The most common options are:
Cryptocurrency
Virtual currency
Digital currency
Electronic Cash
Bitcoin can be used in exchange for goods or services from sellers who are ready to take them. There is an opportunity for the exchange of real money via online sharing service, or digital currency exchangers.
One of the features of the system is the issue of new bitcoins is decentralized, beforehand limited in scope and time, distributed randomly among those who want to use the computing power of their equipment to protect the payment system by proof-of-work method from the re-spending. Activities on maintaining the system with the ability to receive compensation in the form issued by bitcoins and fees received the name of mining.
A necessary and sufficient element of this payment system is the basic client program. With a network application layer protocol running on multiple computers, clients are interconnected in an ad hoc network. The basic program is open source.
To ensure that the protection system is safe and functioning, cryptographic methods are used.
source:
cryptocoinsnews
.com