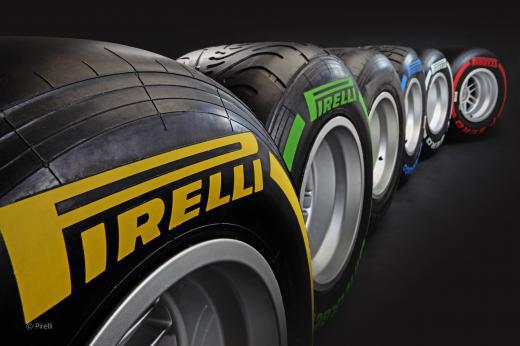 China's National Chemical Corporation is set to acquire controlling stakes of Pirelli, Italy's manufacturing legend in a deal worth 7.1 billion euro. The Chinese companies progresses on the acquisition path, taking advantage of the sliding Euro and slight improvement in the European economic prospects. It will therefore provide the state owned National Chemical Corporation an access to advance technology to manufacture premium tires that will be sold at higher margins thereby stimulating the Italian firm's share in the vast Chinese market.

The agreement will provide China, world's largest automobile market, command over the fifth biggest manufacturer of tires across the world. As the details about the acquisition leaked in the market, the share prices of Pirelli jumped to the 25 year record and reached the €15 a share. Under the agreement, the ChemChina will pay around €1.8 billion ($1.9 billion) initially to purchase 26% stake in Pirelli. Later, the company will buy rest of the company's shares at nearly €15 a share. This deal will boost Pirelli's sales volume of tires to nearly 12 million pieces annually.

This acquisition is in line with China's investments in Italian companies with its latest acquisition by Bank of China including as small as 2% stakes in Italy's largest companies including Fiat Chrysler and Eni spa. In the series of acquisitions, Pirelli acquisition is the first time, a Chinese company is gaining control over an Italian company.

The deal signals that Rosneft, which is witnessing hindrances due to international sanctions led by Ukraine Crisis will be decreasing its stake in Pirelli. As a result of the agreement, Pirelli will gain competitive advantage over its rivals Michelin and Continental that are targeting for their business growth in Asia.

Pirelli, founded almost 143 years ago is a vital symbol of Italian manufacturing sector. The company has strong association with Formula One racing. The company's less profitable division of truck and industrial tire business will be later folded into China's National Chemical Corporation's listed unit AEOLUS, thereby allowing it to almost double its output. The Chinese owners are expected to select a new chairman for the entity, whereas Tronchetti Provera, who joined the Italian company in 1986 after getting married to family member of the Italian founder of the company, will continue with his position as chief executive but will lose his chairman position. With the completion of nearly 10 deals since the beginning of 2014, Italy has now become second largest acquisition market for China in Europe and fifth-biggest market across the globe.

However, the company headquarters will remain in Milan only along with the Pirelli's research & development division, which gained more importance in recent year, as the tire maker is completely focused on high-end tire manufacturing with better margins. Pirelli has witnessed a turbulent phase over the past 4 years due to its ownership changes several times. However, the Italian tire maker's deal indicates a comeback of China's states owned companies to international acquisitions after an interval, induced by China's President Xi Jinping's strong anti-corruption efforts that that targeted many high-level officials of China.