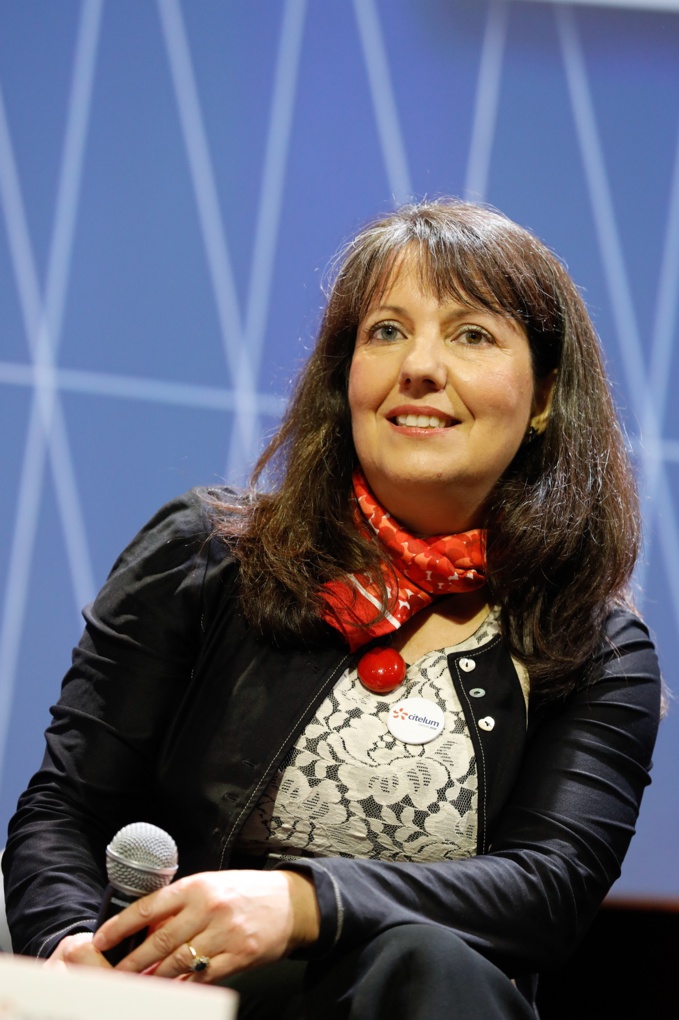 1. In your last activity report, you stated that you are experiencing significant international expansion, how do you explain such growth and is it part of your strategy moving forward?

Indeed, all the numbers are good. In 2019 we should achieve a sales revenue of 319 million euros with increasing financial results. Our growth has been steady for several years and we aim to achieve a sales revenue of more than 400 million euros within two years. Citelum is a company with a strong international presence, more than 2500 employees worldwide. We are present in Asia, Europe, North and South America and recently in North Africa with a major contract signed in Morocco.
As soon as I became CEO of Citelum in July 2016, I decided to step up our growth in the countries where we were already operating by moving towards more complex markets, in particular the development of smart cities, while diversifying into the private market. For the coming years, our priority is to develop in Europe, and in the regions where we already are, rather than to develop in new countries.

2. Where have been your latest successes?

We have a very strong presence in Italy where we already manage more than 250 cities, including some emblematic ones such as Rome with traffic management, Venice, Perousia or Naples with smart lighting. We also have some interesting smart city projects like Syracuse or Lonato del Garda. Spain is also a country where we have been present for a long time, particularly Madrid, Barcelona or Palma de Mallorca. We just entered the Belgian market as well, having been granted a contract for the smart lighting of Wallonia's highways, starting on February 2019. We are also in Denmark where we have secured some great contracts in cities bordering Copenhagen.
In South America we are present in Brazil and Chile, with good commercial results in 2018. In Mexico we have had some great achievements in the private market, including a very successful lighting operation with the BBVA Bancomer bank in Mexico City. In the United States, we have implemented our first global project for the city of Albuquerque and at the end of the year we started working with the city of Dover Delaware. So, we have a promising future in North America.
In Asia we are present in China and India where we have obtained a new contract in the city of Noida near New Delhi.

3. Where do you want to go next?

Today, our priority is to develop the countries in which we are already operating. As a subsidiary of the EDF group (French electric utility company, largely owned by the French state) we may support some of their international projects in which there is a smart city component. Similarly, for manufacturers with whom we already work, and who are present in many countries, we are able to accompany them on projects in countries where we are not yet established. For example, beginning of 2019 we responded to a demand from a French industrial company for one of its sites in Poland.
Finally, MUSE, our smart city platform, can be commercialized anywhere in the world, including where we are not yet implanted. This is the case in Switzerland, for example, as well as in Great Britain.

4. When you answer calls for tenders, what assets do you put forwards that set you apart from your competitors?

We set ourselves apart on multiple fronts. For us, the customer's interest is paramount, and we strive to understand their real needs rather than to sell them something they do not need. Then we commit to measurable results. For example, when we focus on energy savings or infrastructure availability rates, we assume penalties if the objectives are not met. We even go so far as to give the customer the means to supervise us through the MUSE centralized control platform.
Another element of differentiation is our ability to handle projects from design to construction, operation, financing and maintenance.

5. To implement your projects you must develop strategic partnerships; who are your key partners and why?

In choosing our partners we look for two things: excellence and trust. Our ecosystem of partners is very broad. First of all, regarding the industrial partners, making the very clear strategic choice not to manufacture any equipment ourselves, we enjoy great freedom. Some of our competitors manufacture their own electronic products but in doing so they bind themselves to a technology. The benefit for us is that we can look for the best solution to create the most value for our client. For this purpose, we have the ability to test the products we use with our labs. We partner with Bosch for example for CCTV cameras and intelligent image processing. With Lucibel also for the use of LiFi indoors.
We also have financial partners in most of the countries where we operate such as the Farmafactoring Bank in Italy with whom we have developed an energy saving contract financing system.

6. You are helping municipalities develop their urban centers, what are your relationships with local authorities?

They are our customers and I always have a lot of respect for them. We are first and foremost seeking to understand the project for which they were elected in order to better serve that project. There are customers for whom economic development and tourism are essential, so we make sure that lighting combines with art, cultural enhancement, etc. Others have security concerns and here too light can make a significant contribution. I have a lot of respect for mayors who seek to create inclusion and bring people together and we are happy to be at the service of that. Wherever we go, we are above all at the service of the local authorities' urban project.

7. What is the future of urban infrastructures according to Citelum?

What we are witnessing is that street lighting, which is part of the electrical infrastructure, is increasingly becoming a means of communication and thus a key infrastructure in the smart city. Indeed, it is possible to integrate communication devices that will transmit data from the public space and provide additional services.
In addition, a major challenge is to continue to reduce energy consumption. The introduction of LEDs allows considerable savings ranging from 50% to 70%. Working on lighting therefore also makes it possible to find the financial means to invest in urban infrastructure. Lighting infrastructure therefore has a bright future and is really central to the development of the smart city.