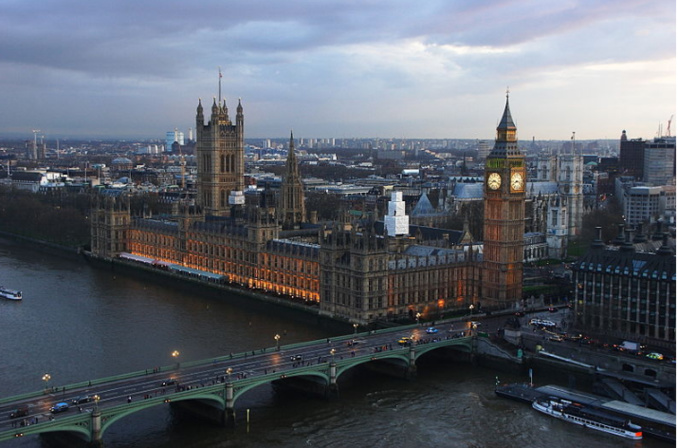 Daniele Vaghini
The Times (London, UK)

Although little is known about organizers of the Westminster attack, it bears all main signs of a "lone-wolf" operation, for which the numerous propaganda of the IS channels. Purpose of yesterday's murder of innocent people is clear. This is a blow to our national symbol to demonstrate contempt for the democratic tradition.

The UK has become a target not only because the country is actively participating in the war against the IS in Syria and Iraq, and not because it is an ally of the United States. Its willingness to defend the principles of an open society in itself is a grievance for jihadists and their supporters ... President Trump seeks to minimize the threat by launching a large-scale offensive campaign against the IS. With due funding and with support of the US political and military establishment, this is at least beginning of the strategy. <...> It is too early to assume that there is a direct connection between the IS and those innocent people who were squashed yesterday by wheels on the Westminster Bridge. However, it's far overdue to agree on a strategy that will conquer barbarism with help of knowledge and determination.

The Guardian (London, UK)

Parliament was subjected to such a test because of its high significance. Original purpose of all such incidents is to kill and wreak havoc. But the attacker was not aiming to simply damage the wall or kill and injure people. We can assume that he hoped for a broad coverage of his deeds, and his "messages" along with them. His goal could well be to sow fear, to test democracy for strength and, if it succeeds, to make us change our behavior.

The Washington Post (Washington, USA)

The low-tech yet loud terrorist attack was committed near one of the symbols of British democracy. This attack fits the logic of previous attacks in other major European cities, which have markedly increased the level of security threats in recent years.

Frankfurter Allgemeine Zeitung (Frankfurt am Main, Germany)

It was not an accident, it was a deadly reminder that terrorists, in groups or singly, can kill everywhere, and just how common could the murder weapon be. In the morning Brussels remembered victims killed exactly a year ago by a group of Islamist terrorists in the Belgian capital. After dinner, a lone terrorist carried an attack in London. Not somewhere in London, but on Westminster Bridge, in Westminster.

The message of this crime is unequivocal: no one is safe, terrorists allegedly affiliated with the "Islamic state" can at any moment strike at the center of a European capital. While jihadists lose control of all new territories in the Middle East, they can spread fear and horror in Europe. Innocent, unsuspecting, defenseless people have been injured. The attempt to break through into the British Parliament, this symbol of a democratic society and order, was thwarted, although questions still remain. At the same time, it seems that you can hear the malicious laughter of those who are behind it.

Neue Zuercher Zeitung (Zurich, Switzerland)

This has long been expected. The last attack of Islamist terrorists with human casualties in Britain was committed four years ago – it was murder of infantryman Lee Rigby next to the barracks in southern London. Last year, right-wing extremists killed member of the Labour party Joe Cox. Now the terrorists struck again, in the center of London in front of the parliament building ...

But there is also a comforting thought. Terrorist acts like this can be committed every day in countless places throughout the country. The fact that they do not occur more often indicates that law enforcement agencies and intelligence agencies are successfully fighting terrorism. The fact that Britain, with its perception of itself as a great power and participation in the war in the Middle East, is an attractive target for the attacks of Islamists, is indisputable.