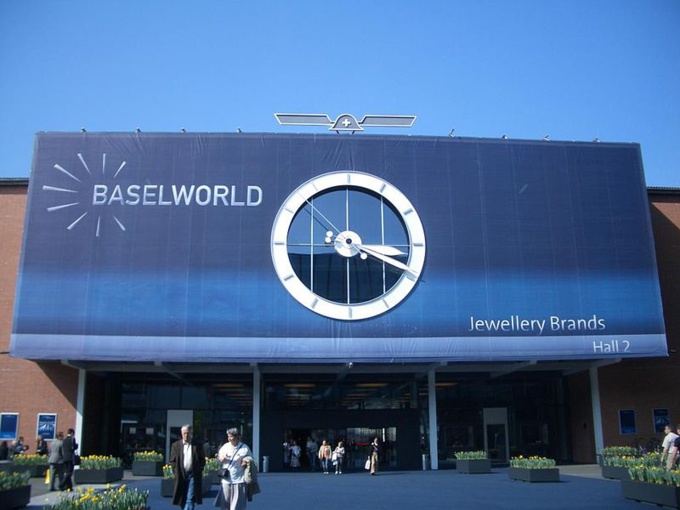 Wladyslaw Sojka
After the gradual departure of Dior, Hermes, Boucheron, Faberge, Ulysse Nardin and Girard-Perregaux, it was time for the huge Swatch Group, which took 18 brands and a third of the most expensive exhibition spaces away from Basel.

Direction of the main watch fair of the world is now going under changes. First, Baselworld director Sylvie Ritter resigned. A new general director, Michel Loris-Melikoff, was appointed in her place. Then, after the fair lost the Swatch Group, Rene Kamm, general director of MSN, the organizer of the fair, announced his resignation.

So far, Basel can stand on three pillars - Rolex, Patek Philippe and LVMH, which have agreed that they remain.

Organizers of Baselworld knowingly feared the "domino effect", for Swatch Group pulled neighbors. Elie Bernheim, owner of the family brand Raymond Weil, also announced leaving the Basel fair. After 40 years of loyalty to the fair, his foot will not be there anymore. And he doesn't even care about the fact that Rolex and Patek Philippe remain: "Their customers, to put it simply, are not our customers." And many brand commanders could subscribe to this.

Geneva and its High Watchmaking SIHH would have won from weakening of Basel. Hermes moved there in last year, and Ulysse Nardin and Girard-Perregaux did it even earlier. However, long-time members of the Geneva showroom Audemars Piguet and Richard Mille announced that they are coming to SIHH for the last time this January.

They did this not as rioters from Basel, who showered the fair's direction with reproaches, but in the traditions of Geneva glory. Yet, a leave is a leave. Thanking the organizers effusively, each brand made it clear that their paths diverged. Nobody knows who will occupy the vacated areas. Probably, there are urgent negotiations going on with candidates, because Basel waits until spring, but Geneva opens in January.

The sensation and regrets about the decision of the leaders of two beautiful brands shadowed departure of another, crucial for SIHH, watch and jewelry house, Van Cleef & Arpels. And if Audemars Piguet and Richard Mille will arrive at the Geneva salon in January for the last time, then the famous Parisian jewelers are no longer in the lists of next year. Representatives of Van Cleef & Arpels did not officially comment on the news, but confirmed that it's not a mistake that the communiqué circulated by SIHH does not contain the name of their house.