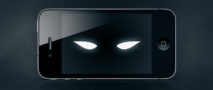 Lack of American authorities' access to the personal data of Apple products and Google users helps terrorists.
Manhattan District Attorney Cyrus Vance criticized new ways to encrypt data between the two companies, writes The Daily Dot.
In the interview, Vance stated that the encryption in iPhones, which, as Apple engineers say, is impossible to crack, restricts access by law enforcement authorities to personal data.
In his view, this means that the government will not be able to keep track of negotiations between potential terrorists.


- Apple created a phone, the data of which law enforcement officers could not get access, even if the court will make a decision, - said Vance, adding that the terrorists probably already ran to the store to buy a new iPhone.
- If they know that they can keep their correspondence and images with impunity remaining beyond the reach of law enforcement agencies, then they will purchase the devices for sure - he explained.
In this case, Vance is not the first who spoke out against the data encryption.
Earlier, FBI Director James Comey commented on the new policy of Apple and Google:
- The day will come, as it always does - when it would be a human life, and we will get access to the terrorists or criminals' device.
I just want to make sure that we discuss it before that day comes.
It is reported that after Komi's statements, recommendations for users about the protection of personal data disappeared from the official FBI website.
Earlier the bureau advised the use of encryption to keep personal data in the event of loss of their phone, but later these recommendations have been removed, according to the publication.

In turn, Apple says that company seeks only to satisfy the demands of its users by using encryption.
Earlier, the newspaper USA Today published an article alleging that more than 20 years, since 1992, the Office for Combating Drug Trafficking and US Justice Department recorded international telephone conversations of Americans.
Thus, the US government began to record phone calls of citizens for nearly ten years before the attacks on September 11, 2001.
It is worth noting that in November last year, the largest Internet companies in the US, including Google and Apple, demanded a law that would limit the possibilities of the intelligence agencies to spy on Americans.
The letter, which was sent to the Senate by representatives of Internet giants such as Facebook, Google, Microsoft, Apple, LinkedIn and Twitter, described the need to restore confidence in the authorities by Internet users.
- Since then, as the press reported a large-scale surveillance of the Internet by the US authorities, a year has passed.
We understand that the duty of the state - to ensure the safety of citizens.
However, the balance of power in many countries leaning toward the authorities and individual rights is given less and less attention.
This undermines the freedoms that we all appreciate, and this must change, - was said in the appeal of companies.
source: rt.com