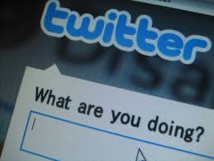 keiyac via flickr
As stated in the patent's text, the drone can record and transmit photos and videos, which are common functions for drones. However, the patented Twitter unit will be operated by demand signals in messages sent to an account linked to the UAV."

It is also noted that the drone control may be executed not by one person, but several people. In the patent, this control method is called "democratic".

Such "democracy" in the device operation can create serious problems for the US Federal Aviation Administration (FAA), which has only recently introduced compulsory registration of drones owners, says Popular Science. If an UAV is controlled by a few people, it is impossible to determine its present owner. In addition, the "democratic governance" does not guarantee flight safety.

Once the Twitter drone is created, it will be a good toy at parties or will help make a shot at big events, but, as noted by Popular Science, ground control given to several people can lead to disaster.

Some time ago, the Federal Aviation Administration (FAA) issued rules for registration of drones for US residents. For those, who already own a similar technique, the rules come into force on the 19th of February. That is, users need to register on the special page at FAA's website. Those who are going to buy UAVs will need to register prior to the first use.

According to a source, data about the drones owners, kept in a special database, could become public, that is, accessible to everyone. A Forbes journalist, concerned about the matter, sent requests to the FAA and the US Department of Transportation. Responses were more than curious. In short, FAA, apparently, still have not finally decided on how the user registry will look like and to whom and under what conditions personal information will be provided. Secondly, the Ministry of Transportation and FAA both give different and sometimes conflicting answers to the question of data confidentiality.

However, one of FAA's answers explicitly makes it clear that the registry can get a search form by request in the near future. This means that anyone can get information about drones owners, except for e-mail addresses and credit card numbers. That is, even home address will be available
.
It is also worth noting is that Academy of Model Aeronautics has already responded on this mess, stating that its lawyers are exploring all aspects of this matter in order to prevent such an outcome of events or even creation of the registry as a whole.