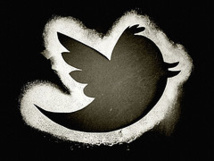 US-based social media giant Twitter will have a new CEO. The company's present CEO Dick Costolo is stepping down after a five year tenure and the company's co-founder Jack Dorsey will trake over the responsibilities for a short while.

Though Costolo had been instrumental in bringing Twitter to its present 300 million user strength, the company has not been bringing revenue of late. Competition in the social media space including Facebook has been going ahead of Twitter with exciting new changes. After its successful IPO, Twitter's shares have also tanked as a reflection of its stalled user base. The market has been pushing for a change in leadership as the company failed to meet its expectations for last quarter. Top analysts including Ben Thompson have publicly stated that Costolo should be replaced.

Even while Twitter has shown itself to be a powerful tool for stock analysts and share market leaders as well as journalists, the number of casual users on Twitter is way more. The company has done very less to appeal to users who do not always use Twitter but get on to it once in a while. If anything, the chronological order of Twitter's newsfeed makes it a cumbersome task to sift through news and get to the details which interests the specific user.

In 2014, Twitter added only 47 million users for a growth rate of 18 percent, which is less in the social media space. Though the company is still growing, it may never reach Facebook's current size. But other sites like Instagram, which was acquired by Facebook in 2012 became larger than Twitter in late 2014. Snapchat is another late boomer which could possibly surpass Twitter in the number of followers by this year.

Besides these crippling issues, the company has been affected by piracy charges, especially related to the epic Mayweather v Pacquiao wrestling title fight which was relayed on the company's new streaming video platform, Periscope. There are also allegations that the company has been slow to respond to trolling and bullying issues on the service.