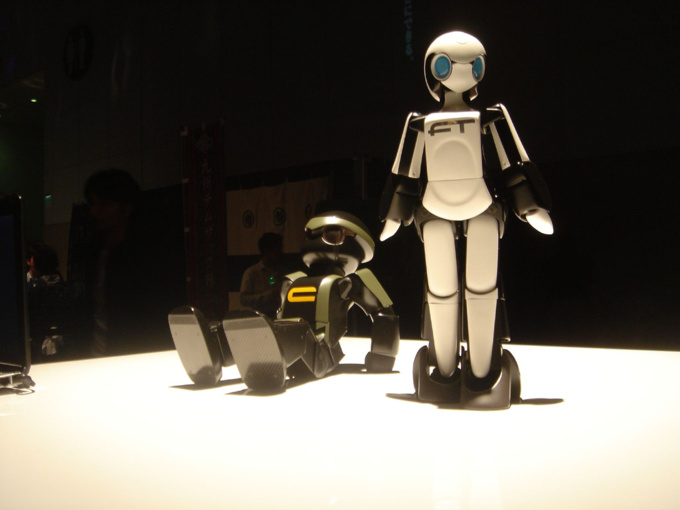 ricardodiaz11
The report notes that all 2,500 companies whose data were studied in the course of the research spent € 736.4 billion on research and development in the 2017-2018 fiscal year, which is 8.3% more than in the 2016/2017 fiscal year. These companies include 778 firms from the USA, 577 - from the European Union, 438 - from China and 339 - from Japan.

Below are 10 companies with the biggest investment in R&D.

10. Daimler

Investment in R&D: € 8.7 billion

Daimler AG is a transnational automaker with headquarters in Stuttgart, Germany. The company is also one of the world's leading automakers, the fifth largest carmaker in the world. Its Mercedes-Benz Cars Group is engaged in the production of passenger car brands.

9. Johnson & Johnson

Investment in R&D: € 8.8 billion

Johnson & Johnson is an American holding company that leads a group of more than 250 subsidiaries around the world producing drugs, sanitary products and medical equipment. The company produces a wide range of medicines, body care products under the trademarks JOHNSON'S Baby, Neutrogena, O.B., Carefree, Reach, Clean & Clear, RoC, Acuvue contact lenses, etc. The company also produces various materials, tools, equipment and technologies for medical institutions. The corporation includes about 230 subsidiaries in more than 50 countries, Johnson & Johnson products are sold in more than 175 countries.

8. Roche

Investment in R&D: € 8.9 billion

The group is based on F. Hoffmann-La Roche, a Swiss pharmaceutical company, one of the world's leading companies in the field of pharmaceuticals and diagnostics. Other major components of the Roche Group are Chugai (Japan), Genentech and Foundation Medicine (USA). F. Hoffmann-La-Roche is a full member of the European Federation of Pharmaceutical Industry and Associations (EFPIA). It is one of the leading manufacturers of biotech drugs in the field of oncology, virology, rheumatology and organ tranplantation.

7. Apple

Investment in R&D: € 9.7 billion

Apple is an American corporation that manufactures personal and tablet computers, audio players, phones, software. It is one of the pioneers in the field of personal computers and modern multi-tasking operating systems with a graphical interface. Apple is headquartered in Cupertino, California. Thanks to innovative technology and aesthetic design, Apple has created a unique reputation in the consumer electronics industry, comparable to a cult.

6. Intel

Investment in R&D: € 10.9 billion

Intel Corp. is a manufacturer of electronic devices and computer components, including microprocessors and system logic sets (chipsets). The headquarters is located in Santa Clara, California, USA. Intel is the world's largest microprocessor manufacturer. The main buyers of the company's products are manufacturers of personal computers Dell and Lenovo. In addition to microprocessors, Intel produces semiconductor components for industrial and network equipment.

5. Huawei

Investment in R&D: € 11.3 billion

Huawei Technologies Co. Ltd. is one of the world's largest telecommunications companies. Every year, Huawei invests in research and development at least 10% of the volume of signed contracts, remaining one of the leading enterprises among companies all over the world in terms of the number of patent applications filed.

4. Microsoft

Investment in R&D: € 12.3 billion

Microsoft is one of the largest transnational companies that produces proprietary software for various kinds of computing equipment - personal computers, game consoles, PDAs, mobile phones and other things; the developer of the most widely used software platform in the world at the moment is the Windows operating system.

3. Volkswagen

Investment in R&D: € 13.14 billion

Volkswagen is a German automobile concern. The company's headquarters is located in Wolfsburg, Germany. Volkswagen consists of 342 companies engaged in the production of automobiles and related services. The concern owns 48 carmakers in 15 countries in Europe and in six countries in America, Asia and Africa. The group employs more than 370 thousand people, produces more than 26,600 vehicles daily, and authorized sales and service of vehicles is carried out in more than 150 countries around the world.

2. Alphabet

Investment in R&D: € 13.39 billion

Alphabet Inc. is a holding, located in California (USA). It is owns several companies, formerly owned by Google Inc., including Google Inc. itself. The holding is headed by Google co-founders Larry Page and Sergey Brin. In 2017, the European Commission fined Alphabet with € 2.42 billion for abusing the dominant position in the search engine market.

1. Samsung

Investment in R&D: € 13.44 billion

Samsung Group is South Korean group of companies.

The company is known as a manufacturer of high-tech components, including the full-cycle production of integrated circuits, telecommunications equipment, home appliances, audio and video devices. The main office of the company is located in Suwon. Samsung Group concern produces electronics and microelectronics, the chemical industry, construction, the automotive industry, heavy industry, finance and credit, and insurance.