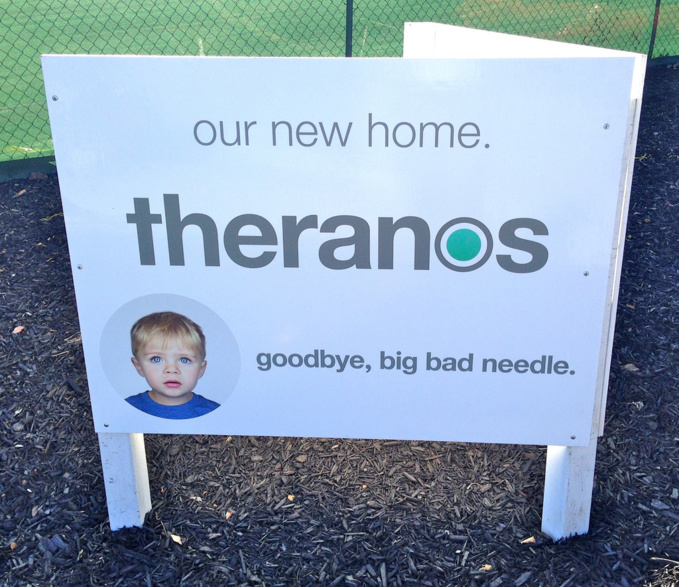 Steve Jurvetson
Speaking to an audience at the American Association for Clinical Chemistry in Philadelphia, Holmes told about new products that will be very different from current operations carried out in clinical laboratories.
Holmes introduced a so-called mini-lab and a method that allows quickly diagnosing the Zika virus. She said that the diagnosis would require just a drop of blood from a finger.
It appears that the ban put on Holmes does not prevent her from to work. In July, she hired two new senior managers, and established a special committee to monitor improvement of quality standards and compliance, reports The Wall Street Journal.
Dave Wurtz, previously worked for Thermo Fisher Scientific Inc, now took position of Theranos' Vice-President to comply with regulatory standards and quality control.
Another new top manager Daniel Guggenheim was promoted to Director of Corporate Management and Control. Previously, Guggenheim served as assistant general counsel at McKesson Corp.
Earlier, US regulators have banned Elizabeth Holmes from working in diagnostic laboratories for two years, writes The Wall Street Journal.
In addition, the regulator revoked license of the company's laboratory in California, and imposed a fine, amount of which was not specified.
These measures are result of an investigation, which lasted for eight months. As reported, the company provided false information regarding its operations and the level of technological development, which lies in the basis of the diagnosis.
Previously, the company's main partner Walgreens Boots Alliance, which together with Theranos opened 40 medical health centers with pharmacies in Arizona, announced termination of the partnership agreement.
Theranos, founded in 2003, promised to make a revolution in laboratory tests, allowing to carry out whole range of analyzes with just a few drops of blood from a finger. However, in October last year, WSJ wrote that the company carried most of the usual tests using equipment purchased from third-party suppliers. At that, the company's in-house development, code-named Edison, caused doubts among many former employees of Theranos.
Holmes, the youngest billionaire the world after Mark Zuckerberg, got in top ten worst CEOs in 2015, according to Forbes.
In addition to problems with the regulator and investors, analysts have highlighted three main obstacles to the company's development.
1.
Too many secrets. All but initial valuation of the company at $ 9 million is a secret. It is unclear, for example, how well the company performs blood sampling. Nobody also knows how the tests themselves are carried out. The company itself states that it discovered an alternative to the traditional blood test. I requires just a drop of blood, which is enough to hold dozens of tests. Unfortunately, this information has not been documented yet.
2.
Theranos does not provide data on its work to regulators. Holmes promised to publish information for a period of six months. It had to be done in April, but seemingly, the loud statement did not obliged the company to do anything. Instead of the promised 120 research works, the company sent to the FDA (Food and Drug Administration) only one document, the results of one study.
3.
The
company's
target audience may simply disappear. Now, Theranos pursues quite a flexible financial policy, whereby the cost of the test is not too large. However, if the company plans to compete with Laboratory Corp. of America and Quest Diagnostics, it will have to increase profitability by increasing cost of the tests, plus build its own customer base (which is very difficult in the current environment, for obvious reasons). Higher blood collection price may scare patients away.