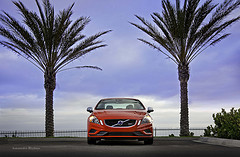 Electric car maker Tesla has announced that it would increase the price line for its entry-level Model S electric Sedan while fixing in it a more capable battery.
The company is looking at a 2015 sales target which is stacked too high. Even while the company has sold a it sold a record 10,300 cars in the first quarter of this year, it still needs to deliver consistently to keep up the pace and hit the company goal of 55,000 cars in the year of 2015.
Tesla has noted that it would immediately stop selling the $71,000 Model S with a 60-kilowatt-hour battery that has served as its base model for most of the car's history. The new version will come with a 70-kilowatt-hour battery and will have a tag of $75,000. The new version also can travel even when the car is 15% further on charge. The 70D is looking at a capacity of 240 miles on a charge, it is equipped with all-wheel-drive, which is a coveted feature in Northeastern U.S. and in Europe. The car will have a top speed of 140 miles an hour and acceleration to 60 mph in 5.2 seconds. In the aesthetics, the company has also added new colors to make the car more appealing to the younger crowd.
The upgraded version, dubbed 70D, will be sold along with 85-kilowatt-hour versions of the Model S. This is the second time since the Model S went on sale in 2012 that Tesla has discontinued it. Tesla's original 40-kilowatt-hour version had a range of only around 150 miles, but the company quickly stopped selling it as it was seen as being too limited.
The 70D could be an attractive alternative to the 85-kilowatt-hour version starting at $82,500 (the one not equipped with all-wheel drive). All-wheel-drive is a $5,000 option on the 85 kilowatt-hour version.
The company is also planning to offer a 200-mile-range entry level car called the Model 3 which is due out in 2017. The company has kept a tag of $35,000 and up for the Model 3.
Reference:
http://bizbeatblog.dallasnews.com/2015/04/tesla-will-offer-a-new-improved-base-model-s.html/