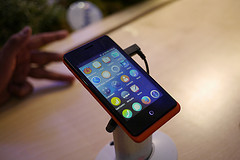 Australia's leading telecommunications firm Telstra has served an apology to hundreds of thousands of its customers who could not use their phones or access internet through their phones overnight due to an outage.

The services were blocked midnight from 1.30 am to 6.30 am in the mobile phones as well as the internet and landline telephones. The customers trying to make calls were greeted by a recorded message noting that the area that the caller was trying to contact is congested. Telstra was not able to pinpoint the reason for the outage but served a statement that it was a state-wide issue which is currently resolved. "The outage mainly impacted ADSL services but also caused disruptions to Digital Technology and TIPIT telephone customers," the company spokesperson said.

Besides causing disruption in the normal online lives of its customers, the outage also stopped the train system in the NSW Southern Highlands area for about an hour. The transport management center noted that the disruption of trains were caused by 'external telecommunications fault'. The harangued customers chose to vent on social media about the unprecedented outage.

Meanwhile, the company won an extension to a 15-year-partnership with Australian mining equipment manufacturer Komatsu, valued at $23 million. The three-year extension deal will give Telstra the status of sole telecommunications provider for the firm. Telstra will provide voice, data and mobile services to Komatsu besides its new cloud services and extendinga recent trial of M2M technology.