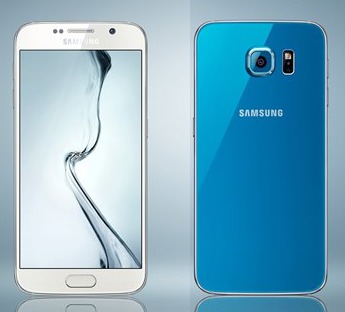 The tech giant, Samsung's quarterly operating profit forecast for the first quarter of 2015, is about 5.9 trillion won ($5.43 billion). The better than anticipated financial results is mainly due to strong demand for the mobile chips and expansion of its smartphone business. The forecast indicates a drop of more than 30% as compared to previous year but a successive rise of 11.5% from its previous quarter. Samsung stated that its consolidated sales for the first quarter of 2015 will be around 47 trillion won. Despite depressing revenue from premium smartphones, demand for low cost Galaxy models coupled with declining marketing expenses have slowed the revenue slide.

The performance of the South Korean company improved in comparison to its earlier two quarters, when the company witnessed a slowdown in revenue in its mobile business segment that accounts for almost two-third of Samsung's overall income. The company's profit touched the bottom in third quarter previous year with its smartphone sales dragged down by its unsuccessful smartphone model Galaxy S5.

According to some analysts, Samsung's bottom line is expected to witness recovery in the current quarter, as Samsung is completely prepared to launch its flagship smartphone version, the Galaxy S6 across different countries. The company experienced a lot of criticism after the launch of S5 previous year. But this time the company has put huge efforts to overcome all the issues and even removed the useless apps installed earlier which according to critics captured a lot of space in phone. The preliminary view about Samsung's flagship Galaxy S6 is quite positive. It is said to be considerably classier in looks as compared to S5 and hence is expected to do relatively well. The earnings guidance for the tech giant came just few days ahead of the worldwide launch of its latest smartphone Galaxy S6 and S6 edge that is likely to take place on 10 April 2015. In order to pick up its lost momentum in revenue growth, the company is largely reliant on its latest series of Galaxy smartphones.

The company is facing tough competition and struggling hard to retain its market share. Consequently, its global market share plunged to 19.9% in fourth quarter of 2014 as against 29.5% in the same period previous year (According to Gartner Forecast). The loss in Samsung's market share was evident in the stock performance as the prices went topsy-turvy during the year 2014. Samsung has an edge over its rivals in its flexible OLED displays and design that provides the S6 smartphones a hardware advantage. Besides, Samsung is the biggest chip maker across the world. And for its upcoming flagship product S6 the company is using its own processor.

Investors are highly optimistic and expects that Galaxy S6 will bring a turnaround for the company. Some analyst believe that Samsung will regain back its market share in high-end smartphone business worldwide. Moreover, Samsung's market value increased $11 billion in March, after introduction Galaxy S6 and S6 Edge in the beginning of the month.