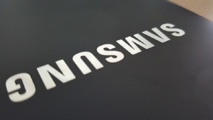 pixabay.com
According to Yonhap, persons involved in the investigation are nine top managers of Samsung. Presumably, they managed to take advantage of non-public information about the merger of the group's two divisions in order to extract personal profit.

As Yonhap points out, employees bought shares of Samsung Cheil Industries Inc. for 50 billion won ($ 43 million) allegedly before final announcement of the merger with Samsung C&T Corp on May 25. After the merger was reported, securities of Cheil Industries rose sharply - by the results of trading on May 26, they were worth 188 thousand won, although in April and May were trading at 130-170 thousand won.

The Samsung Group rejected suspicions of the company's managers involved in the inside. The group's representative on condition of anonymity said that the staff have really bought Cheil Industries' securities. Yet, internal review of Samsung has shown that there was nothing illegal in those transactions.

The merger of Cheil Industries and Samsung C&T Corp. estimated at 8.9 trillion won ($ 7.7 million) was completed in July this year. Several Samsung's minorities, primarily the US hedge fund Elliott Associates, opposed the merger. They pointed out that after the deal, Cheil Industries shareholders including members of Lee family (Samsung founders) will get illegal preferences.

August this year, the market price of Samsung fell by almost $ 12 billion. For just the month, the company's shares fell 8.1%. At the same time, Samsung quoted were declining for five consecutive months, which was the longest recession since December 1983.

According to Gartner, Samsung's share of the global smartphone market in the second quarter of 2015 fell by more than 4 percentage points to 21.9%, while shares of Apple and Xiaomi continued to increase. The South Korean company's profit was decreasing for five consecutive quarters.

In addition, Samsung has taken off from the top three in sales of smartphones in China, the world's largest mobile market. According to Canalys, the local Xiaomi with a share of 15.9% was the leader.

August 29 the agency Yonhap reported that due to the drop in prices of Samsung flew out of the top ten most expensive world of IT-companies and dropped to 13th place. Samsung held its positions in the ranking since 2005. In 2012, the company held the 6th place, dropped to 7th place a year later, and in 2014 fell down to the 9th place.