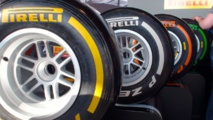 Phil Guest
Rosneft, the largest shareholder of the Italian tire company Pirelli, agreed to change the ownership structure of the company, which will lead to the appearance of a new major shareholder Pirelli, and possibly to the delisting of its shares. Holding company Camfin, half of which is owned by Rosneft, said on Friday on behalf of its shareholders that they are in talks with "international industrial partner" to join him in the capital of Pirelli, which is China National Chemical Corp. (ChemChina), according to Reuters and the Italian media,.

Camfin owns 26.19% stake in Pirelli. In May 2014, Rosneft purchased 50% of Camfin through Luxembourg "daughter" of its pension fund "Neftegarant", thus obtaining in indirect ownership 13,1% of Pirelli. The other Camfin half is owned by Pirelli Chairman Marco Tronchetti Provera, Italian banks Intesa Sanpaolo and UniCredit.

Camfin wants to transfer its Pirelli stake to a newly formed Italian company, where a new, unnamed investor will receive the control. The transaction will take place at the rate of € 15 per Pirelli share, that is, the whole business will be priced at € 7,1 Bln. When Rosneft invested in Pirelli, one share was valued at € 12.

- At the same time, Camfin will reinvests in the above mentioned company, - said Camfin in a statement on the Milan Stock Exchange.

Exact details about changing Pirelli's existing share holders are still unclear. Camfin avoids any comments, saying that details of the transaction are still being discussed and the agreement has not been reached yet. Rosneft declined to comment too. Pirelli managers came to Moscow to win the support of Rosneft on the deal, told the Italian newspaper Corriere della Sera on Thursday.

According to the publication, Provera wants to attract an Asian investor to Pirelli's capital, which then will buy the entire company together with some current shareholders. After that, Pirelli's shares will be removed from trading on the Milan stock exchange. In the report, Camfin said that the new holding company would expose the public tender offer to purchase all of the shares after the acquisition of the Camfin's stake in Pirelli. Pirelli itself stated that to date has not received formal notification of the start of such an offer.

According to Reuters, which refers to two sources with knowledge of the case, China National Chemical Corp. will become the new strategic Pirelli's investor. The same was reported on Friday by the Italian Il Messaggero citing its sources. Company, controlled by the Chinese government, is engaged in agricultural chemistry, petroleum products, plastics and rubber products, including tires.

Since the beginning of the day, Pirelli shares went up by 5.6% to € 15,42. At the close of trading the share price was € 15,23 (+ 2,2% from the previous day).