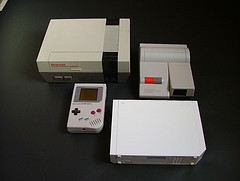 Japanese video gaming company Nintendo entertainment plans to host Nintendo World Championships after a hiatus of 25 years.

The company is looking at the championships as a publicity stunt before next month's Electronic Entertainment Expo which is the world's biggest showcase for all the big consumer games coming out in the next year. Nintendo hosted the last Nintendo World Championships in 1990 to find the best gamer in the US. The company is placing enough importance to this stunt that the new was announced in a funny way by Nintendo of America president Reggie Fils-Aime playing a bunch of old Nintendo games to train for the two-week-long gaming tournament starting in late May.

In 1990, the company toured around the US and tested the local players on their skills by playing Super Mario Bros and Tetris. The winners were later flown out to Hollywood to compete against players their own age to win prizes.

According to the company sources, the Nintendo World Championships qualifying rounds will be held at Best Buy locations around the US on May 30and local winners will move on to the finals, which will be held at the Nokia Theatre L.A. Live in Los Angeles on June 14.