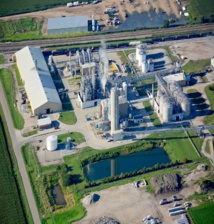 Thestrategist.media, Lincoln, Neb. – 14 May 2015 –
Nebraska
has been buzzing with companies with progressive business aspects of late. Overall, the number of companies opening shops has been on a rise but one sector shows the most promising growth of all, that of domestic limited liability companies or LLCs. This sector has registered a climb of 16% between 2013 and 2014. During the same period of time Foreign LLCs registered a 13% rise.
There are quite a few factors why LLCs are preferred by new business enterprises over traditional domestic corporations namely less structured operational needs, increased flexibility and easy access to dissolving; the added point being for these
domestic LLC
s usually the investors stay on as managers. Industry watchers have pointed out that increase in LLCs marks a god sign for improved business activity in the
Nebraska
region and a way forward towards a stronger economy.
Considering from the year 2009, applications for filing of
domestic LLC
s has gone up to 79% numbering up to 50,948. Similarly foreign LLCs have also registered a growth in filings of up to 56% whereas during the same time period filings for local corporations has continued to decline.
The most favored business entities in
Nebraska
have been shown to be
domestic
and foreign
LLC
s, non profits, limited liability partnerships (LLPs), limited partnerships (LPs), domestic and foreign corporations. They together have been noted at 130,590 entities on file in
Nebraska
.
Not all is driven by profit in the corporate sector in
Nebraska
though according to local leaders, these new business entities are doing their parts for social responsibility alongside generating revenues that is solidifying
Nebraska
's financial prospects.
The filing office at
Nebraska
has lapped up another success by introducing online filings for business entities providing much easy access to paper work and availability of information on the right channels to take. From 2011 till now, numbers have gone up from upwards of 9000 to 14,118 in 2013, an increase percentage of 56%.
Launching of new services and online applications for easier filing access has led to a more productive environment in the business community for new beginners in
Nebraska
. Business filings are now possible 24x7 from Falls City to Harrison for
Nebraska
state business owners.
UCC or Uniform Commercial Code filings submitted via online used by banks and other financial institutions has gone up to 90% as of last year. Local leaders hope that other businesses would also learn to rely more on the online channels for their filing needs as a reliable way in order to increase efficiency of their own businesses.
Nebraska Interactive
an LLC, contracted by the NSRB or the Nebraska State Records Board, is in charge of the online filing applications and provides online services for local businesses and for other
Nebraska
government agencies including the State's portal website
www.nebraska.gov
About Nebraska.gov
Nebraska.gov
was developed and is managed by
Nebraska Interactive
, LLC part of eGovernment firm NIC's (NASDAQ:
EGOV
) family of companies.
Nebraska Interactive
helps local businesses and also government agencies with solutions for online conduction of business.
About NIC
NIC is the nation's foremost provider of websites, payment solutions and online services to government agencies all over the country. Its eGovernment services are available to all federal, state and local entities in the United States. NIC's aim is to help make the government for accessible to all through easy technology.
References:
http://www.businesswire.com/news/home/20150514005037/en#.VVsW47mqqko