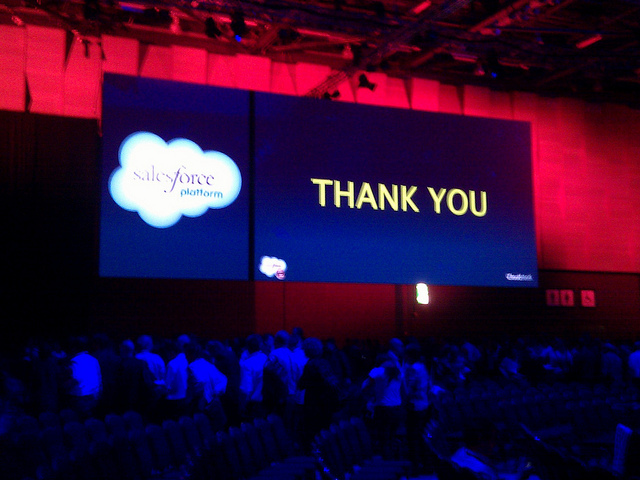 The stock prices of cloud software provider Salesforce has gone up by 8 per cent from last week thanks to rumors in the market of Microsoft's bid to buy the company.

Bloomberg earlier reported that Microsoft is in the fray to buy the successful cloud service company and the shares have only risen due to the news with a record high of $78.46. Meanwhile, both Microsoft and Salesforce have declined to comment on the takeover rumors.

Bloomberg had reported last week that Salesforce was working with financial advisers to help it field takeover offers after being approached by a potential buyer. The markets shut down Salesforce shares temporarily because of volatility. According to the news, Salesforce CEO Marc Benioff held talks with the unnamed potential buyer as recently as last month and is now working with a pair of investment banks. The rumors have also found some base with the fact that Microsoft is currently focusing on its cloud offerings and Salesforce would be a lucrative addition to its portfolio.

Founded in 1999, Salesforce currently has a market value of roughly $48 billion. The company is best known for its customer relationship management software.

Microsoft is also one of the few potential bidders with plenty of cash on hand to afford Salesforce, and Benioff has been complimentary of Nadella in the past.

Even as the rumor mill is working, SAP Chief Executive Bill McDermott has gone on record to say that his company has "zero interest" in acquiring SAlesforce.

"We bought always assets that are best-in-class, which are ascending in value. We have never bought something that was impaired and in decline," he said, implying Salesforce which never reported profit since its inception. According to Reuters, SAP has spent roughly $20 billion on acquisitions since the start of this decade. But it has said its $7.3 billion purchase of travel and expense management software maker Concur, its largest transaction ever, would be the last large merger for the foreseeable future.