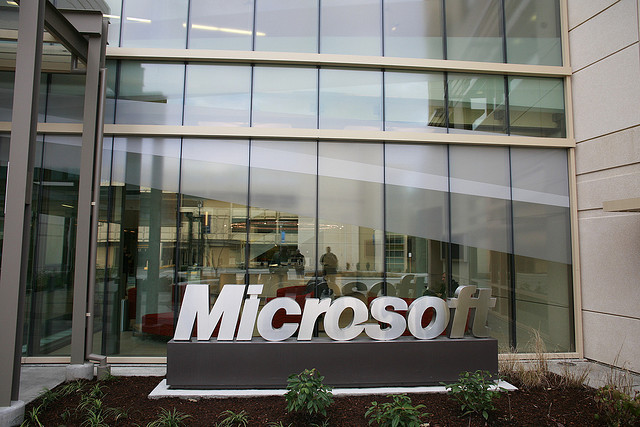 Software giant Microsoft has announced that it plans to launch its Office Lens App to iPhone and Android mobile software.
The company's new announcement is part of a slew of measures to bring its trademark software and apps to the larger market. The Office Lens App allows users to take photos of a document and turn it into an editable file. It is currently available on phones running on Windows software.
The app turns the phone into a scanner device with the camera being used to take photos of any physical data documents and saving it in Microsoft's OneNote app as well as the company's cloud service. It can also save an image as a Word file, PowerPoint presentation or PDF file, and uses optical character recognition so that the text can be searchable and used for editing.
The company has also extended some of its most popular products and services to competing mobile platforms like iOS and Android, including the launch of Office for iOS late last year, as well as Outlook for iOS and Android, various MSN properties, OneDrive and more. In fact, the company itself has over 100 iOS and Android applications in total.
These changes in the way Microsoft deals with the ecosystem of its rivals in turn reflects the difference in approach by its CEO Satya Nadella who has focused on cloud-based services. The company also recently unveiled Azure App Service, a new cloud service which combines three older products: Azure Websites, Azure Mobile Services, and Azure BizTalk Services. This way of uniting web, mobile, and enterprise apps on a single cloud platform to allow developers to create an app once and deliver it across multiple devices is another example of Microsoft's new strategy.
Reference:
http://www.cnet.com/news/microsofts-office-lens-scanning-app-comes-to-ios-android/