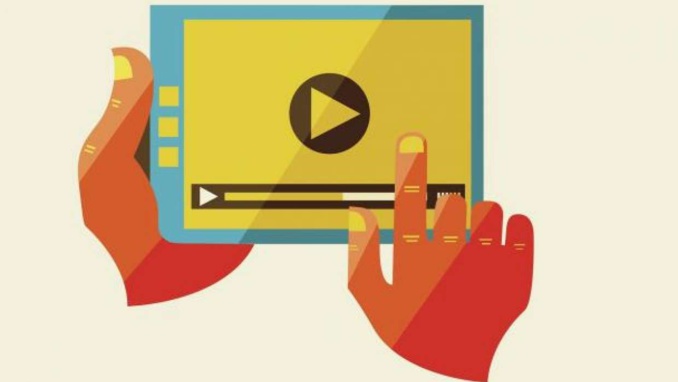 If you take a look around the Internet, you will see that most websites use videos. And there is a very good reason for it — they are perfect in what concerns user engagement. Images, sound and text (if done right) all in one nice package. Easy engaging and similar to the allure that television use to wield without rival. But alas, video has out smarted a single box!

In case you are still having questions or concerns about whether you should use videos or not, the short answer is that you are late. Not that all is lost though.

While you may think that using video in your landing pages or that using a video marketing strategy is just a trend that will be over soon, you need to think again. The truth is that landing pages that include a video can see their conversions increase up to 80% when compared with traditional landing pages that only use text. And in what concerns video marketing, it may be a surprise that these also increase conversion rates. The reality is that the answer is pretty simple: when you use a video, you are establishing a higher level of trust with your audience. You are showing up in your video, you are humanizing your brand.

Users Love Videos

Ever since Google bought YouTube, we keep seeing more and more people spending a lot of time watching videos. Whether your delivery systems of choice is Youtube, Facebook, Snapchat or others. The fact is that you more than likely get your "Moving Picture" content from various providers on various screens depending on what your current environment is. Well, your potential customers are doing the exact same thing.

Just to give you an idea, back in 2016, more than 500 million hours of videos were watched on YouTube every single day. In addition, and according to a prediction for 2020, online videos should be responsible for more than 80% of all the consumer traffic.

As you can see, video is the leading tool that brands have to interact with users. So, as a good marketer, business owner, content provider or puyveyor of goods and services its long overdue that you get your "House" in order and use all of the aforementioned attention predators to your advantage.

How Video Enhances Customer Engagement

The criticality of enhanced and evolving user engagement is and will continue to be the life blood of all organizations. After all, this is the best way that you have to gain their trust, provide a quick and digestible delivery means for your particular message, so then they can pass from simple leads to customers. In addition, hands down videos are one of the most effective ways to do that.

However, not all videos are the same and they don't all return the same results.

In case you are looking to create a video for user engagement, you want to make sure that:

- Your videos last, at least 2 minutes. In case you considering publishing your video on Facebook, you should keep in mind that 45% of people who watch the first 10 seconds of the video will watch it for at least 30 seconds.

- If you are considering using video and you are wondering where you should publish it to get the most engagement, then you should definitely choose Facebook. According to Animoto Blog, this is the social media platform that has a larger amount of users watching videos.

When you are considering using Twitter, you need to know that when you publish a video, you will have more 6X more chances of seeing it retweeted than photos.
#metaleadership

Get better, accomplish something" with Meta Leadership

Also check out Michael Stattelman for even more….

The Impact Of A Video On Purchasing Behavior

The truth is that whenever a user has the possibility, he prefers to watch a video than to read the same information. Besides, since on the video you will show up and users will see your face, there will be an immediate trust because users are seeing the creator of the product or service.

The reality is that the impact of a video on purchasing behavior is more than you can imagine:

- According to ThinkWithGoogle, around 60% of YouTube subscribers will follow the advice of their favorite creators instead of movie or TV show personality.

- According to Animoto (again), 4 out of 5 millennials search for video information to make a purchase decision. In addition, near 70% of them will watch a company video when they are shopping online.

The evidence is abundantly clear, Video (when done properly) cannot be beaten when it comes to user adoption, preference and distribution of your kind of "noise". Take the time to adjust your progressive web application and embed videos across a variety of distribution channels and watch your engagement grow!