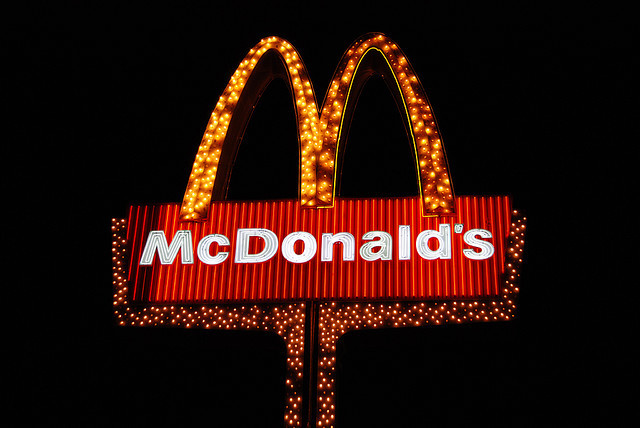 US-based fast food chain McDonald's has added a limited time option of premium sirloin burgers to its US menu for a limited time.
The chain that seems to have lost its luster over the past few years with consumers getting aware of the ill-effects of fast food consumption is trying to attract attention through its premium limited time options under the helm of its new CEO Steve Easterbrook.
The premium options will come back in the menu after two years. In 2013, the Angus burgers were removed from the menu owing to the complexity it adds to the simple fast food style of McDonald's. This time the premium limited time option will run from 12 May until June end and franchisees can continue to carry them if the response is positive. The burger will be priced at $5 in line with the prices in trendier burger places. The sirloin burgers will be served with bacon, mushrooms or classic lettuce and tomato topping.
The new CEO has vowed to improve the image of McDonald's by putting importance to the quality, customer experience and employee benefits – all of which have been taking a beating recently.
The burger chain has added on to its menu options over the years to now total at more than 120 menu options as of last year, adding more complexity to the chain's back operations. The company has recently reduced the menu offerings to streamline the operations.
Another pertinent move under the new CEO Easterbrook is the announcement of stopping the usage of chicken in its US restaurants that comes from birds raised with antibiotics. With this announcement, the company tried to improve its image and focus on food quality.
Reference:
http://www.wsj.com/articles/mcdonalds-tries-again-with-upscale-burgers-1428449948