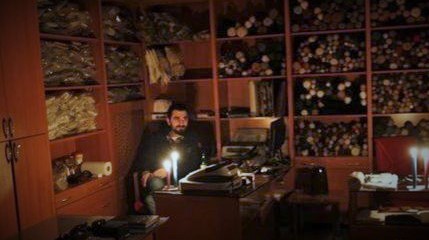 A major power cut across Turkey brought services in more than 40 cities to a standstill. Turkey's government was struggling to tackle the situation of nation's largest power cut in 15 years that affected the country's vital transport infrastructure. The blackout led to cancellation of Istanbul metro services as well as train lines. The darkened traffic lights led to huge traffic jam in Istanbul, the country's most populous city and also in the Turkey's capital, Ankara.

Turkey's Prime Minister Ahmet Davutoglu stated that the government officials are investigating into the situation and are trying to figure out the possible causes behind the power cut. The government did not even rule out the probability of a terrorist attack. Turkey's energy minister stated that the power cut was caused due to technical problems in power distribution lines.

With a continuous upsurge in Turkey's economic growth, its power consumption has rapidly increased over the last few years. The nation is also crucial region for energy shipment, thereby facilitating movement of oil & gas from the Caspian region, Russia and also from Middle East to European region.

Turkey's electricity consumption has significantly increased due to increasing population and strong economic growth. This has led in ramp up in energy investments and rise in natural gas imports, its major source of electricity generation. With nearly 14 million inhabitants, Turkey's largest city and fifth largest cross the world, Istanbul's trams and subways came to a halt.

The power outage extended to nearly 45 out of 81 provinces of Turkey. This not only affected the flights but also air traffic monitoring systems went out of service. Almost 2 hours after the power disruptions, 15% of the power was restored back to Istanbul and Ankara including few subway stations. Van located in eastern part, is one of the few cities in Turkey that remained unaffected by the power cut as the power supply for the city comes from Iran.

The power cut trapped many people in elevators while the metro services in Istanbul, Ankara and Izmir stopped for few hours. Rescue teams were sent to subway station in order to evacuate the stranded travellers. The websites even cautioned the commuters to take proper care of traffic accidents. Many offices and residences also suffered without power. In the commercial western city of Izmit, located near Istanbul, the massive power outage hindered the functioning of many factories and workshops.

There is no clear indication that the blackout situation is linked to the ongoing hostage drama in Istanbul ,wherein a leftist group took a prosecutor as hostage in the courthouse and pretended to kill him. This outage came during the period of tension in Turkey, prior to legislative elections to be held on 7 June. The Turkish government is putting efforts to make peace with the Kurdish militants while at the same time dealing with the progressing Islamic State in Iraq and Syria (ISIS) that have reached till the Turkish border.