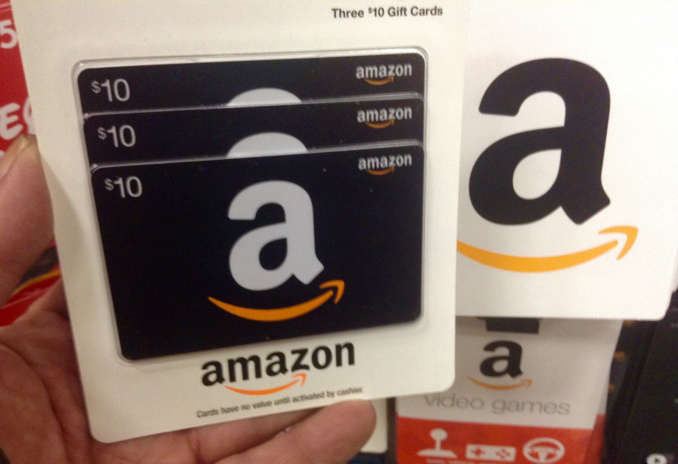 Mike Mozart via flickr
According to data at the close of trading on NASDAQ on Tuesday, the total value of all papers of Alphabet Inc. amounted to $ 762.8 billion, and Amazon.com Inc. - $ 768 billion. The leader of the world rating for market capitalization, Apple, is priced at $ 889.1 billion.

Recently, the shares of Amazon have grown rapidly - since the beginning of January the company has risen in price by 29%. At the same time, Alphabet papers became cheaper. Investors believe in the realization of Amazon's ambitions more than the fact that fantastic Google projects like distributing the Internet from balloons or delivering drones will someday bring a serious profit.

The corporation of Jeff Bezos, which started in the nineties of the last century with online bookselling, has been systematically diversifying its business in recent years. The first success was the "cloud" business of Amazon Web Services, which started in 2006 as a bold experiment. As it turned out in 2015, the leasing of servers and the provision of related services to companies around the world makes the largest contribution to Amazon's profits, although the share of AWS in gross revenue is not so great.

Having failed with the release of its own Android smartphone, which could not repeat the relative success of the super-cheap Fire Tablet tablets, the company quickly refocused to enter the digital devices market from an unexpected side. The result was actually the formation of a new market - smart speakers. There, Amazon Echo with a built-in voice assistant Alexa is still in the lead (at least in the US), and Alphabet Google with its Google Home is still playing catch-up.

In addition, Amazon is actively developing its entertainment division - Prime Video, ordering expensive serials and other content for it. In the summer, Jeff Bezos decided to invest in the "off-line" retail, buying a chain of premium healthy food supermarkets Whole Foods, and in January opened the first supermarket without cash registers and sellers. Finally, the company is also interested in the technologies of smart home and Internet of things. One of the last acquisition of the Bezos empire was the start-up Ring, which develops "smart" door locks. Amazon paid one billion of dollars for the company competing with the Alphabet Nest.

Not surprisingly, Bloomberg's recently published lengthy article on the phenomenon of Jeff Bezos's corporation is called "How Amazon Became Corporate America's Nightmare." There is even a verb "to amazon" - in contrast to "to google" it means not using the services of the company, but how the giant of online retail mercilessly dislodges traditional players from a particular sector of the market.