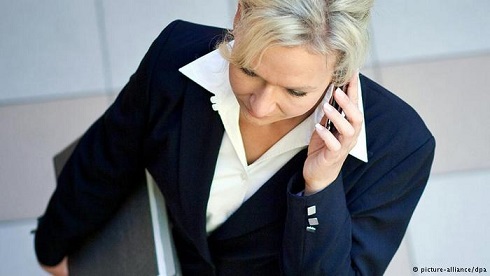 Germany took a remarkable step to increase women's representation on corporate boards, by approving a law that will require Europe's top listed companies to increase percentage of women on Board of directors to 30% by 2016. According to E&Y report, The US index, S&P 1500 included companies with just 15.5% of women on Board. Germany is considerably better, with 22% of women in their boardrooms. This proves to be the largest contribution to gender inequality.

In 2008, Norway marked the history and became the first country to implement a women quota of 40% in Board of directors and even threatened that public listed companies who did not comply with this rule will be dissolved. Soon, France, Spain and Iceland followed its footsteps. However, Malaysia and Netherlands approved a non-binding act of 30%. Moreover, Britain, Australia and Sweden warned their companies to approve gender quota, if the corporate seats allotted to females are not increased voluntarily.
Despite all these efforts people are of opinion that these quotas were unable to empower women in top management positions. Norway's largest 32 companies does not have a woman CEO and only 5.8% of its public listed companies have women in general manager position. Other critics are of opinion that these quotas appear to be a solution for establishing gender equality at workplace, but the reality is different. It is more than a window dressing in the boardroom filled with seasoned businessmen.
With big companies like BMW, Siemens, Volkswagen and Deutsche Bank, still Germany is the biggest and the most powerful country of Europe. Hence its policies at corporate workplace can serve as a model for other nations.

Volkswagen, second largest auto manufacturer in the world, has started a vocational training program at its Tennessee plant with the objective of developing highly skilled workers. In August 2014, German Labour Ministry started working on potential legislation that will prohibit employers from emailing employees, post work. However, Germany's workplace policies for women protection are very strong. About six weeks of maternity leaves are allowed to women and dismissing a female employee for becoming pregnant is considered to be illegal. Moreover, it is also not legal if an employer requires a worker to perform tasks like lifting heavy objects and handling toxic harmful chemicals that can cause danger to her pregnancy.

The implementation of this new quota will affect about 108 listed companies possessing employee representation on supervisory boards. However, many large companies of Germany have strongly resisted the legislation. In addition, more than 3500 companies will be required to determine quotas for executives as well as board seats. Corporates will not be allowed to claim that they are unable to find a suitable female candidate for the position. However, nearly 59% of Germany's mid-size companies do not have even a single female in leadership position as compared to an average of 36% in European Union. The law will ensure establishment of gender equality and will bring a cultural transformation at workplace.