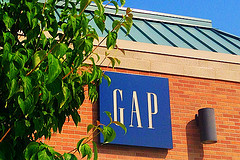 American clothing company Gap Inc has announced that it would close down at least 175 stores and axe around 250 jobs at its headquarters in San Francisco.

The company, which has been tormented by high competition, has also announced that the closure of around 140 stores may happen within this year.

Fast fashion scene in the US has changed dramatically over the years with pure American brands such as Gap being overlooked for young and aspirational clothing companies such as H&M, Zara, and Forever 21. The company's chief executive Art Peck himself admitted that Gap's women fashion has been plagued by bad fits, outdated fashion choices as well as quality woes. The company meanwhile announced that the closure could in fact mean there would be an annual sales loss of about $300 million. But moving forward from 2016, there could be an annaulized savings of about $25 million.

Gap reported sales of $16.44 billion for the year ended 31 January and estimated to incur one-time costs of $140 million to $160 million, primarily in the current quarter. Besides the closure in the American market, the company has also hinted shutting shops in some locations in Europe though the extent of this plan is not clear.

After the closures, the company will have 500 specialty Gap stores in North America, as well as 300 outlet stores. The reduction in the numbers does not include any of the factory outlets of Gap. Overall there will be 800 Gap stores in North America, and about 1,600 worldwide.

Announcing the closure, Jeff Kirwan, global president for Gap, said in a statement: "We're focused on offering consistent, on-brand product collections and enhancing the customer experience across all of our channels, including a smaller, more vibrant fleet of stores."