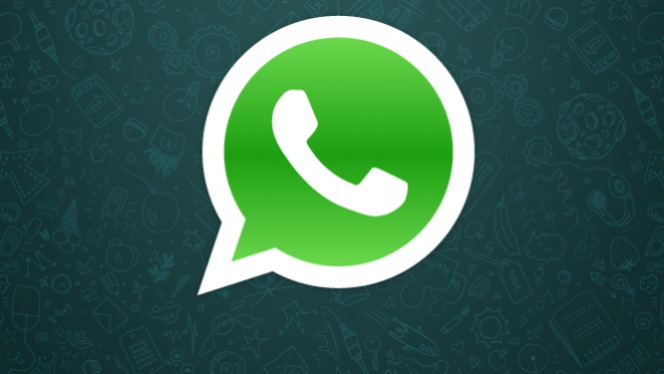 A week ago, WhatsApp, behind which the title of 'SMS killer' has been already fixed, introduced a feature of Internet calls for users of Android. This week WhatsApp's support confirmed that a similar approach for owners of the iPhone and Windows Phone is about to be released. Given the growing demand, the company's plans pose a serious threat to the existing mobile operators. At present, the number of active users in the world's most popular messenger is greater than 700 million people a month (exchanging more than 30 billion messages per day), and taking into account the current rate of growth by the end of the year, it will be over 1 billion.
Unlike other messengers (WeChat, Kik and Facebook Messenger) seeking to become a comprehensive platform for the aggregation of diverse functions (content hosting, booking, online orders), WhatsApp remains true to his communication purpose.
However, even with limited functionality, the company was in no hurry with the launch of the new options and missed deadline, originally set for the second half of 2014.
The thing is that a stable voice messaging system (IP-telephony) is much more complicated than instant messaging (IM). Developers have to fix the various problems associated with unstable compound, which are well known to users of Skype. Under these conditions, the founders of WhatsApp Kum Yang and Brian Acton chose to ensure the reliability of the service first, says Forbes.
At present, about 20 million mobile subscribers in Germany has already tested WhatsApp's calls function for iOS and Windows Phones platforms, says Pamela Clark-Dickson, a senior analyst at research firm Ovum, citing sources close to Facebook. The social network bought WhatsApp in 2014 for $ 22 billion.
WhatsApp may affect the income of mobile operators much more serious than the other messengers, such as Line, Viber or Skype, because they occupy a smaller share of the mobile platforms, said Clark-Dickson.
According to her, this is alarming news for telecom companies such as AT & T or Vodafone, for two reasons. WhatsApp expansion coincides with the gradual transformation of the relations of operators and subscribers. Latter already perceive operators other way - not as a telecommunications service providers but only as providers of data services.
And it will cost revenue to operators. Earnings from voice services fell for all market players, according to Ovum analyst Stuart Taylor. He predicts that in 2018, revenues from mobile will decrease for the first time due to services such as WhatsApp, which encourage customers to switch from using the operator's minutes to data transferring.
According to Ovum, in 2014, WhatsApp users have already reduced revenue from mobile operators SMS for $ 33 billion (revenue shortfall). And the number is growing - at the end of 2015, a similar loss of operators will be $ 54 billion, and in the period from 2012 to 2018, the industry will miss $ 386 billion due to the messengers, predicts Ovum.
While global revenues from mobile data will grow by 8% annually and will reach $ 586.4 billion by 2019, revenues from voice services will fall by 3% per year and will drop to $ 472.7 billion in the same period. North America and Western Europe will lose most of the proceeds of "voices" – regions are accounting for almost 80% of the global drop in revenues from voice services.
The American company Cisco predicts that from 2013 to 2018, the volume of mobile data traffic will increase 11-fold, but the ARPU (average check for one subscriber per month) will be reduced, since the cost of data services will be cheaper. This can be compared with McDonald's visitors, who bought ten times more ordering french fries only.
WhatsApp's Voice Function will not necessarily be a disaster for operators if it increase their data revenues. Nevertheless, Clark-Dickson warns, even if operators' revenues from data increase, they cannot be compared with revenues in previous years.
T-Mobile and Verizon have already launched a service that allows users to make voice calls on the networks of LTE - a voice call is transformed into data, it doubles the amount of data that a customer can have at the same price.
source:
firstpost
.com