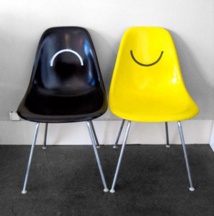 Do the brands know the secret of happiness? The main thing, according to large-scale campaign of Coca-Cola, McDonald's and Dove, is that they are looking for it. Major advertisers are trying to make the world a more welcoming and happy place. Marketers are looking for ways to combat the negativity on the Internet and try to raise people's self-esteem. Although their efforts may be called disinterested and partly dictated by the love of the people, yet the main purpose of search for happiness is to involve the generation of Millennials. And they, as we know, are the most promising audience.

ZenithOptimedia has recently presented the study "The pursuit of happiness." Experts advise brands, wishing to enlist the support of young people and win their hearts, show Millennials' best side, make their lives richer, share personal stories. If you face the youth, building up long-term and profitable relationship with this group of consumers will be much easier.

Given this trend, advertisers make their messages more personal and emotional. For example, McDonald's used the Super Bowl to launch in-store campaign "Pay with love." Randomly selected restaurants visitors can pay for their order with heart-touching confession, hugs and other forms of love expression. According to McDonald's, the campaign reached more than a million people and raised the reputation of the brand (from 30% positive / neutral feedback to 85%).

Coca-Cola and Dove took advantage of their rich experience in carrying "campaigns of happiness", which allowed them to expand their activity on social networks. Coca-Cola has opposed aggression in the Internet space with the slogan #MakeItHappy, which immediately became a victim of trolling. However, the company says that happiness will still be the main incentive in its marketing.

Dove together with Twitter began to develop the project #SpeakBeautiful. Efforts are aimed at increasing self-worth of women dissatisfied with their appearance. The company is concerned about the fact that 4 out of 5 women have negative tweets about beauty and body dedicated to their own shortcomings. Women criticize themselves, while it is sufficient to change the vision just by only one positive tweet, Dove assures.
In conclusion, we can recall Always motivating campaign - #LikeAGirl and Dove's Curly experiment. If talking about the humanization of advertising, these cases are worthy attempts to make a person a little happier.