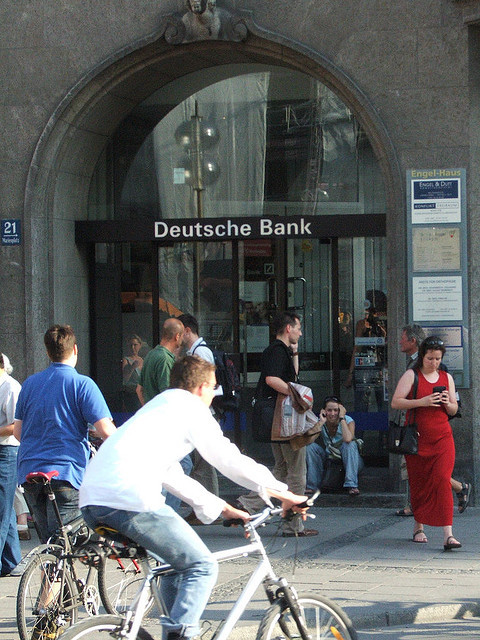 Deutsche Bank is planning to replace its current CEOs Anshu Jain and Jürgen Fitschen with its supervisory board member John Cryan.

The bank that had been engulfed in lawsuits, scandals and management shake-ups over recent months is now trying to find a new direction under the new CEO who is a former UBS AG finance chief. Mr. Achleitner has an experience of over two years at the supervisory board of Deutsche Bank. He currently has to streamline the company by cutting costs and devising ways to negotiate with regulators in Europe as well as US.

The bank's ex-CEO Mr Jain's name has been tarnished with the last scandal involving the bank where it was found out that some of the investors tried to to manipulate interest-rate benchmark called Libor. Though no executive was brought to book for the irregularity, BaFin blamed Mr Jain who was head of the investment bank for the scandal. He even accepted the blame for the misconduct but appealed that he wants to clean the system which brought in such loopholes and will not exit the bank.

Meanwhile, the bank has clarified that the change of guards was not propelled by the Libor scandal. The investor circles were optimistic of the change in the bank, rising the stocks up by 3 per cent.

The co-CEOs outlined a strategy plan two months ago that failed to lift the spirits of investors. There was even a no-confidence motion against the chiefs in the bank's annual meeting.

Mr. Cryan meanwhile had rejigged operating costs at his last employer, UBS, to 22.4 billion Swiss francs ($23.8 billion) in 2011 from 28.6 billion francs in 2008. He aimed at fixed-income trading cutback which was not a niche sellout in the kitty of UBS. He also axed jobs at UBS, which fell by 17 per cent under his management.