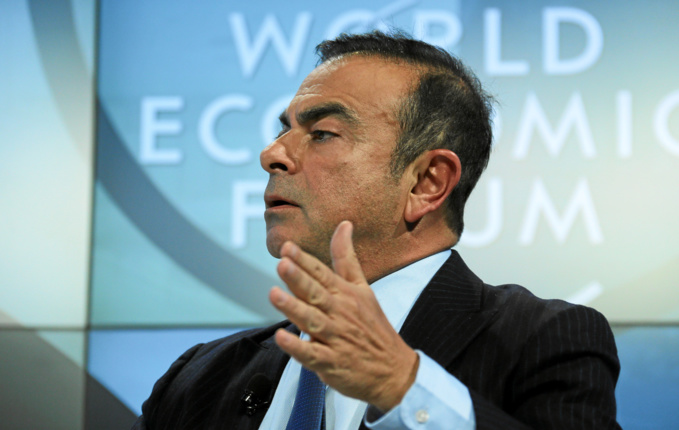 World Economic Forum
A mansion of pale pink color in Beirut worth about $ 15 million could be among the real estate objects for which the now former head of Nissan and Mitsubishi, but current general director of Renault Carlos Ghosn, could spend official funds, says WSJ. The publication notes that in 2010 Nissan created Zi-A Capital BV in the Netherlands. Greg Kelly, director of customer care, dismissed with Carlos Ghosn, told Nissan's board of directors that the Dutch company would be used for venture capital investments. However, Zi-A Capital BV, which for all these years had been receiving funding in the form of $ 82.8 million, could in fact be used to buy various real estate properties by Carlos Ghosn through other front companies.

According to Bloomberg, Nissan is already taking measures to restrict access of Carlos Ghosn's family members to the properties for which he allegedly spent the official funds. In addition to the mansion in the historic district of Beirut, this list contains apartments in Amsterdam with a monthly rental fee of € 8,000. In addition, there could be a three-story apartment in one of the fashionable districts of Paris, purchased by Nissan division in 2006. The price was no more than $ 4 million, and originally Carlos Ghosn rented this apartment. One of the house's residents told the agency that he had not seen the top manager for about two years. Nissan also owns four-room apartments in Rio de Janeiro, for which about $ 6 million was paid in 2012. However, Hamsa 1 Limited, registered in the British Virgin Islands, is the direct buyer of this property. Negotiations on the purchase of these apartments overlooking the sea in Copacabana were led by Carlos Ghosn's sister Claudine Bichara de Oliveira.

It is reported that immediately after the arrest of Ghosn, Nissan representatives replaced locks in the apartment and took the cars out of the garage. Another apartment of Ghosn is located in Tokyo, its monthly rent of $ 8.9 thousand is paid by the company. These apartments were used only by the top manager and his family members, and only a few days a month.

However, the top manager's family insists that his arrest and allegations of misuse of official means are only part of a wider fight for control of power in the alliance. "The truth is that the arrest was the result of a corporate dispute between Renault on the one hand and Nissan and Mitsubishi on the other," the Ghosn family lawyers told the WSJ.