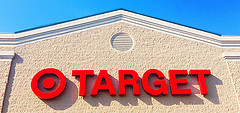 US-based pharmacy and healthcare major CVS Health is planning to buy department store chain Target's pharmacy business for $1.9 billion.

With the major acquisition, CVS, which already is the largest dispenser of prescription drugs, the biggest specialty pharmacy as well as health care clinic chain is in a position to underline its dominant position. The deal could mean that CVS will acquire more than 1,600 Target pharmacies in 47 states and operate them under the CVS brand. Besides this acquisition, CVS will also run pharmacy stores within Target, keeping its brand instead of Target's. About 80 clinic stores of Target, which were called Minuteclinic, will also be rebranded as part of the deal. Earlier, CVS announced a target to operate 1,500 clinics by 2017. It is now revealed that this rebranding will play a crucialk part in achieving that number.

In an official statement from CVS, the company's president and chief executive Larry J. Merlo said, "This strategic relationship with Target supports the highly complementary customer base, brand and culture we share. This relationship with Target will provide consumers with expanded options and access to our unique health care services that lead to better health outcomes and lower overall health care costs."

Another important step for CVS with this deal would be the foray into new parts of the country, including the Pacific Northwest, where it lacked presence. According to CVS, a wide geographic presence within US is imperative for the company, especially for its business such as CVS/caremark which provides pharmacy benefits, including a delivery option for long-term prescription medicines. Meanwhile, CVS also closed a deal in May this year to buy Omnicare, which distributes drugs to nursing homes and assisted-living operations, for $12.7 Billion.
Another important move for CVS with this deal includes a test launch of co-branded stores called TargetExpress with a CVS pharmacy inside it. There will only be a softlaunch for this brand with fiev to 10 stores developed over two years.

This consolidation would not affect the jobs of those working for the pharmacy business within Target, CVS noted. Around 14,000 employees in the business would be utilized in the new branded stores, according to CVS. The deal is yet to get regulatory approval.

Even as the deal hints at a great opportunity to CVS, it could be a downslide for Target. The department store announced this year that it would close its stores in Canada. When clubbed with this deal, it creates an impression that Target is losing its foothold in the changing retail market in the US.