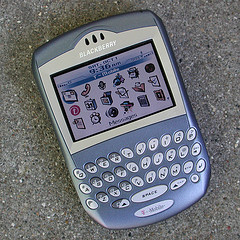 Canada-based smartphone maker Blackberry Ltd. has announced that it is cutting jobs at its offices around the world as it is working on a business consolidation plan.

The profits for the company through its smartphone business has dropped significantly over the past three years and this has forced the company to take over a consolidation plan. The cutbacks were announced so the company can look at profits again in its smarphone business unit. "We have made the decision to consolidate our device software, hardware and applications business, impacting a number of employees around the world," BlackBerry said in the statement.

In 2011, BlackBerry employed about 11,000 people in Waterloo Region, mostly in Waterloo. At last count, it was down to about 2,700 employees in Waterloo, and 7,000 worldwide. BlackBerry has now narrowed the target audience for its phones to financial professionals and government workers who demand a rigorous level of security. The company is changing its strategy by focusing on more new apps that could be sold through other mobile companies' software stores as well. The company CEO John Chen has been advocating reigning in of the hardware unit to make Blackberry profitable yet again. Though revenue is still falling, but Chen has stemmed cash losses and BlackBerry began to post profit late last year. BlackBerry advanced 2 per cent to $10.48 (U.S.) at the close in New York on Friday. The shares have fallen 4.6 per cent this year.

We continue to grow customer-facing teams around the world, and we continue to invest in bringing in new talent to support areas of strategic focus around software, enterprise, security and the Internet of Things, for example," BlackBerry said in the statement. "These investments will put us on the path to growth."