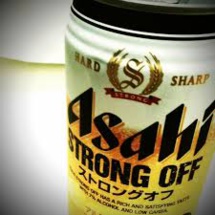 Shinji via flickr
According to the newspaper, the deal on purchase of all shares of the American company could reach 50 billion yen ($ 400 million). It will be Asahi's first deal with a company from the United States.

A representative of Asahi said Bloomberg, that no decision has yet been taken and declined to give any details. The agency notes that the company is seeking to expand business overseas, as domestic demand for its products falls by about 1% a year affected by population aging and reduce in number of people in the country.

Talking Rain was founded in Seattle in 1987. In 2014, the company issued 380 million liters of beverages. Talking Rain produces soft drinks and carbonated water, including fruit-flavored. The company's most famous brand is Sparkling ICE.

The deal with Talking Rain could become the largest foreign purchase for Asahi since 2011, when the Japanese company acquired New Zealand Flavoured Beverages Group for $ 1.3 billion. Asahi spent a total of about $ 4.3 billion on transactions with foreign manufacturers of beverages in 2004.