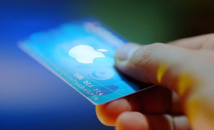 Apple has silently filed a patent which allows for the transfer of money from one person to another which could potentially grab market share and make Square and PayPal impotent and up the ante in the struggling banking sector in its efforts to keep up with new age financial technologies.
With Apple Pay in its basket of technologies, Apple appears to be banking on its loyal fans to stick to this central source for their payment requirements. It has already announced the availability of Apple Pay, in its pronouncements at WWDC, in the UK from the 14
th
of July. With Apple trying to guide its British fan-boys to use Apple Pay instead of contactless cards, which currently is the norm in the UK banking sector, the UK market presents a huge opportunity for Apple to tap into.
Although Apple's customers typically lap up anything that it throws at them, a most awaited feature for Apple Pay would be its people-to-people transfer of funds technology.
As per
Patently Apple
"
Apple's invention generally relates to wireless communications, wireless electronic devices, and more specifically to techniques for conducting financial transactions by communicating encrypted financial credentials between the wireless electronic devices.
"
In other words, iPhone users can now tap and switch on their wallet app, choose a pre-stored credit card and type in the amount they would like to pay. The payment would then get verified using the iPhone's login credentials or TouchID and voila, the funds would be transferred. The wallet app could also transfer the funds from nearby iPhone users.
Although this transferring mechanism is clear, what needs clarity is whether Apple Pay will play a role in initiating the transfer of the said funds?
Although, it sounds harmless enough, this mechanism has loads of implications:
· If it catches on, it is likely to have a huge impact on the services of PayPal and Square.
· This could act as a final nail in the coffin of regular old school banks who are struggling to cope with the tech-savvy generations of today.
· It could stall if not kill research and development activities in wearable technologies, waiting to take off into other.
· This is especially true since in the UK alone, banking apps have transferred £3billion. Thus this person-to-person transmission is potentially a huge market.
Although the methods used in the P2P transfer of funds is
nothing new
, Apple has credited Timothy Hurley, a senior Director of Apple Pay Engineering, for the idea. She joined Apple and has worked earlier at Citibank.
Given Apple's history and propensity for locking-in users tightly in its own ecosystem, as and when Apple decides to make use of this patent, it typically ensures that you never ever leave its religion. It also most certainly will hurt other players in the electronic wallet segment.
References:
http://www.forbes.com/sites/theopriestley/2015/07/04/bank-of-apple-moves-closer-with-new-patent-to-kill-paypal-square/