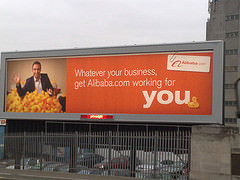 Chinese retailing major Alibaba Group Holding Ltd. is looking to build China's version of Netflix Inc. and HBO through a new service called Tmall Box Office.

The Tmall Box Office will carry a set top box and smart TVs that are inbuilt with the operating system of Alibaba, according to the president of Alibaba's digital entertainment business Liu Chunning. The new service will be started in a timespan of two months and will be available to Alibaba's subscriber base of 600 million households. According to Chunning, while some of the content will be produced by the company, some will be purchased from overseas.

Meanwhile, Alibaba is in direct competition with Tencent Holdings, a leader in China's $5.9 billion online video market. Alibaba is in a consolidation spree and has recently offloaded stakes worth HK$12.2 billion ($1.57 billion) in Hong Kong to help finance potential acquisitions in June. The company's chairman and founder Jack Ma even visited Hollywood in October to acquire more western content.

To put the deal and service in perspective, Liu said, "We want to create a whole new family entertainment experience. Our goal is to become like Netflix in the U.S, HBO in the U.S."

Alibaba is also trying to build an e-commerce platform that sells brands that film stars wear in shows and movies. To invest in the TV and video content market, Alibaba has raised 530 million yuan ($85.4 million) and invested in 24 projects through its crowdfunding platform Yu Le Bao.

Alibaba is surely trying a multi-pronged approach to garnering video industry shares in China. Wasu Media Holding Co., a Chinese media company backed by Ma, has also held talks with Netflix to make the latter expand in China. The e-commerce major already makes money from music and games content and owns a majority stake in film production company, Chinavision.