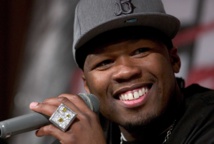 Insta Djus via youtube
1. Kim Basinger

In 1993, the actress also declared bankruptcy, her fortune at the time was estimated at $ 5.4 million.

The reason for this proposal was her refusal to star in the film 'Boxing Helena'. Main Line Pictures filed a lawsuit for the failure of the contract, requiring her to pay $ 8.1 million. As a result, Basinger went to the peaceful settlement of the issue by paying $ 3.8 million.

After that, the actress starred in many films, which allowed her to restore her money. According to the data for the previous year, her fortune was estimated at $ 36 million.

2. Francis Ford Coppola

When Francis Ford Coppola has made an application for bankruptcy for the second time, his assets were estimated at $ 52 million.

The director blames the film 'One From The Heart', the shooting of which cost $ 27 million, but he earned only $ 4 million.

In 1992, when he applied for protection from creditors under the law on bankruptcy, his debt was estimated at $ 98 million.

Coppola continued to make films. He directed 'The Bling Ring', which was released in 2013.

In addition, he owns a winery, which has been reopened in 2010, and a number of boutique hotels.

3. Larry King

Currently, Larry King's state is estimated at $ 150 million, but at the time, he declared himself bankrupt as he earned too little working on the radio in Miami.

In 1972, he was accused of stealing $ 5 thousand. Then it was hard to King to find a job in journalism for several years. In 1978, he declared himself bankrupt, the debt is estimated at $ 352 thousand.

He was saved by an offer from CNN, which offered him a job in the show, which was later transformed into the famous "Larry King Live", which went on the air for more than 25 years.

King left CNN in 2010. The latest edition was released December 16, 2010. The guest of the program was Arnold Schwarzenegger.
May 29, 2013 Larry King sold the rights to Russia Today channel.

4. Mike Tyson

Mike Tyson earned $ 400 million for his 20-year career in boxing.

However, Tyson's earnings did not rescued him from bankruptcy in 2003, when his debt was estimated at $ 23 million.

The debt includes $ 9 million for payments after the divorce, $ 13.4 million tax debt, and $ 4 million to the UK tax authorities.

5. Michael Jackson

It is still not entirely clear what was the condition of Michael Jackson at the time of his death. His family has put forward the dubious assumption that his condition could be $ 40-42 billion at the time of his death.

However, in 2005, when the pop star was accused of child abuse, the plaintiffs assumed that he was on the verge of bankruptcy, as her debts were estimated at $ 300 million.

It was rumored that he was a millionaire who spends money like a billionaire. Jackson died in 2009.

At the time of his death, he was still outstanding, and he hoped that the scheduled tour would help him deal with this problem.

6. Walt Disney

Walt Disney's flurry of activity began in the 20's, when he and his companion Ub Iwerks created Laugh-O-Gram animation studio.

However, it was difficult to call the enterprise a full-fledged studio. It was located in the garage and had primitive equipment. The novice filmmakers had almost no money. The first Walt and Ub's hand-drawn cartoon 'Little Red Riding Hood' had failed. In 1921, they declared themselves bankrupt.

In one of the periods of bankruptcy, Walt made a sketch of a mouse, which later was named Mickey Mouse and immortalized Disney's name. Producer often thought that this image appeared in his mind not coincidentally - when he worked in the garage, he was constantly watching mice and once even tamed.

7. Toni Braxton

Toni Braxton has won two Grammy Awards for 'Best Female Vocal Pop Performance' and 'Best Female Vocal R'n'B Performance', as well as two American Music Awards in the categories 'Best R'n'B performer' and 'Best Soul and R'n'B Album'.

In 1998, the five-time Grammy Award winner has publicly announced her bankruptcy and debt of $ 3.9 million.

All her property, including prestigious awards, has been put up for sale to pay off the credits.

8. Donald Trump

US presidential candidate and one of the richest men not just faced the bankruptcy during his career.

Several Trump's investments had been proved unsuccessful, resulting in serious debt for the millionaire.

He had declared bankruptcy four times in his career - in 1991, 1992, 2004 and 2009.

However, in 2011, Trump said that he personally had never declared bankruptcy.

He invested money in a company that went bankrupt, and that it was not Trump but the company that declared bankruptcy.

9. Eike Batista

Former Brazilian tycoon Eike Batista was always sure that he is going to beat many records for Brazil. In 2012, he was confident that he will be the first the Brazilian who will get the title of the richest man in the world.

However, Batista has lost almost all his fortune.

Batista is accused of insider trading and manipulation of stock prices of its head oil and gas enterprise OGX. When the company went bankrupt, it was the largest bankruptcy in the history of Latin America.

Brazilian millionaire Eike Batista made his first million by trading in gold, before he turned 24 years old. And since then, his life has gone like clockwork, he married model and made a fortune of $ 34.5 billion. Batista was fond of saying that soon he will become the richest man on the planet.

Now, when the former millionaire has lost almost all his fortune, he did not lose heart and still hopes to restore the fortune.

10. Mark Twain

Samuel Clemens, known as Mark Twain, was quite successful as a writer, but not as a businessman.

In 1896, the financial well-being of Clemens family got a heavy blow, from which they were never able to completely recover.

Twain's publishing went bust. The mere fact was not surprising: it was not the first such a company founded by Samuel Clemens, and they are all safely goes bust, ruined by incompetent or too greedy managers.

But this time, Twain was in a complete bankruptcy, as publishing not just was ruined, but also left $ 96 thousand - a dead weight for Samuel Clemens.

In general, he was not lucky in money. At first, publishers do not pay extras to the young author, the company that he founded for the publication of his books, went bust, his investing almost always failed. Yet, Mark Twain such a collapse, which occurred to him in 1896.