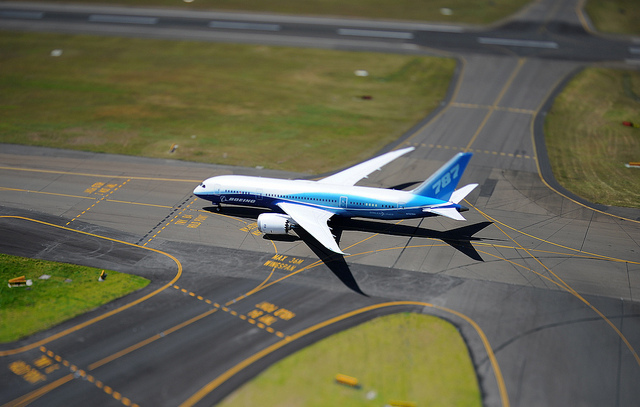 World Bank has planned to invest $59.5 million to improve the safety and efficiency of Vanuatu's aviation sector.

The World Bank's executive directors approved the credit to the small island nation as it considered the airport as a key part to the country's disaster management and recovery activities. The Vanuatu Aviation Investment Project will deliver sector reform, along with essential upgrades to runways, terminal infrastructure and air traffic control management for Vanuatu's international airports. World Bank country director Franz Drees-Gross said: "Efficient and safe air travel is vital to Vanuatu's tourism sector, regional integration, foreign trade and the broader economy. Approving this project has been a priority for the World Bank, especially given the important role aviation continues to play in Vanuatu's recovery following tropical Cyclone Pam."

The bank's technical team arrived in Port Vila on March 31 after the devastating Cyclone Pam to negotiate funding for the project with the Government of Vanuatu, with formal approval announced just over one month later. US$3.8 million of project funding has been set aside for emergency reconstruction works.

The project will invest in infrastructure and navigational and communication equipment in Vanuatu's three international airports - including new runway lighting and improved safety and security equipment for luggage and cargo screening. Bauerfield International Airport will receive urgent runway rehabilitation and a new domestic terminal.
The project will also finance the strengthening of Vanuatu's aviation regulator and institutions. The bank will deliver targeted technical assistance and training to identify and support the sector's long-term needs.

On the investment, Vanuatu's Minister for Finance Maki Simelum said: "The Government of Vanuatu is acutely aware of the importance of strengthening the nation's aviation sector for all Ni-Vanuatu. We are looking forward to working with the World Bank to deliver this project, which will see vast improvements to air travel within Vanuatu for tourists, business operators, healthcare providers and those assisting natural disaster recovery."

US$59.5 million for the project will be funded through a credit from the International Development Association (IDA), the World Bank's fund for the poorest countries. The Australian Government has also agreed to invest US$300,000 through the Pacific Regional Infrastructure Facility (PRIF) for a safety and security audit and advisory support services.