Eric Jacquement
The cosmetics industry does not seem to know crisis. Do you agree with this observation?
Eric Jacquemet: Indeed, the global cosmetics market has enjoyed constant growth for several years. It is worth some 180 billion euros and forecasts for the future are very promising. Indeed, more and more women, but also men use cosmetics and perfumes. New markets are emerging, such as Asia, thanks to the emergence of the middle class. We just opened offices in Indonesia and Vietnam.

In addition, consumers are very fond of discovering new products. (The industry) is very dynamic and therefore motivating for market players as Sarbec Cosmetics, which designs and manufactures cosmetics and fragrances for its brands as well as for other companies. We are surrounded by opportunities for us to seize!
France is the world's largest exporter of cosmetics and perfumes. How do you explain this?
EJ : French cosmetics and perfumes are known for their quality and the unique expertise put into it. And in such a sensitive sector, this confidence capital is very valuable. Thus, consumers worldwide are turning to French brands when it comes to body care, hair care and perfumes/colognes. It is an asset for the entire French economy and a great recognition for our products which embody French excellence.

This is a major argument in the market, especially in regard to competition. But beware, the 'made in France' must not be reduced to a single marketing posture, but reflect profound conviction: pride in offering foreign customers our expertise. It is certainly my view as the leader of the first French independent, family owned group of cosmetics and perfumers. And consumers are very sensitive to these values. I see it every day, especially with our iconic brand Corine de Farme, distributed in over 60 countries. Consumers especially appreciate the fact that we been designing and manufacturing our products ourselves in our laboratories and factories in France.
Can you just tell us about Corine de Farme?
EJ: Corine de Farme was created in 1969 by Paul Duprez and a pharmacist friend who came together with the idea of ​​designing natural cosmetics. This naturalness is the DNA of the brand. We offer products that respect nature and the most sensitive skin, formulated under pharmaceutical control and dermatologically tested. Our products are preservative-free and hypoallergenic.

Corine de Farme offers ideal of a fresh beauty in line with current trends in the market of cosmetics. Indeed, consumers are increasingly sensitive to the use of natural products, such as camelia oil, known to protect and nourish the skin. Thus, we have developed a unique concept, that of plant homeo-beauty that rests on the precise selection of purified extracts from flowers and plants. And since 2011, we are the official partner of Miss France, ambassador of elegance and beauty to the French around the world. This is a great honor for our brand that has existed for almost 40 years!
Who are your products for?
EJ: Our products are for the whole family - including babies. We are leading the baby lines in France and abroad. When the brand was first conceived, the products were sold in pharmacies. Gradually, we have distributed our products in the large-scale distribution retail circuits. This development is a milestone in the history of the brand and reflects our commitment to offer our expertise to a wider audience. We have, for example, made efforts in ergonomic packaging, synonymous with savings for the consumer but also for the planet. Corine de Farme shows that it is possible to combine excellence and affordability.
Beyond the made in France, how do you attract international clientele?
EJ: Sarbec Cosmetics is proof that a company 100% French can earn more than half of its revenue internationally. We truly wanted to share our expertise with foreign clients. It is clear that our natural position is attracting more and more consumers.

In addition, the group is facing the challenge of new markets very early on. Furthermore Corine de Farme, Sarbec Cosmetics also has four other brands and two additional licenses. With the acquisition of Evian misting, we have relied on a unifying product: it is part of many womens' cosmetic routines and is used daily by families worldwide. Similarly, we have licenses with Disney, Marvel and Star Wars, whose heroes are world famous.

Each product is distributed via a very specific circuit. It is also to meet the demands of consumers who have quite varied cosmetic habits. Also, a European is follower of a practical routine while an Asian can use up to 6 care products. Attracting an international clientele requires time and responsiveness, but also a dose of audacity.


Can we still innovate in the area of cosmetics and perfumery?
Yes; of course! Cosmetics and perfumes are great playgrounds. There are so many textures to discover, so many formulas to develop, for example, a way to fight aging skin, or hyperpigmentation or boost cell regeneration. The needs are many! So I would say that we can still innovate, but even more, we must innovate!

And French companies are particularly cutting-edge in the industry. Sarbec Cosmetics devotes more than 4% of its revenue to R & D. Innovation is all the more essential that we are a group present in 115 countries. We must therefore offer products in accordance with local care habits. Moreover, as we have already mentioned, expectations are high in the markets of cosmetics and perfumes. Also, we regularly offer new innovative products like our creams, composed of micro and natural pearls that will help unify and brighten the complexion. The expertise of our R & D teams is for our own brands, but also in the service of luxury brands for which we offer turnkey products. The French style of beauty has not yet said its last word!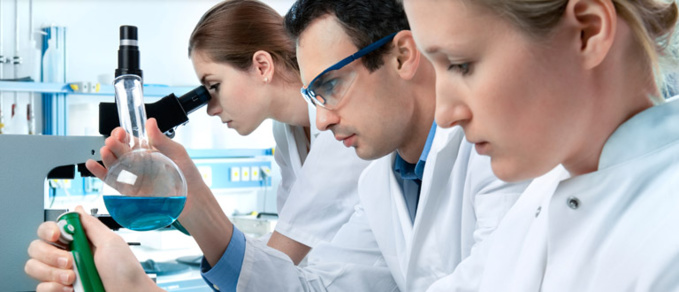 cc Sarbec Cosmetics