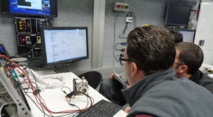 Thestrategist.media, Boulder, Colo – 18 May 2015 – The world off late is waking up to the possibilities of generating or utilizing power that isn't connected to a strict grid structure and its benefits. This is where the genius of
microgrids
comes into foray.
Navigant Research
has developed its own team researched
tracker
report that looks into and tracks data on existing grid-linked and remote microgrid projects in the proposed or planned/under development and operating stages, including detailed info on the capacity of systems using solar PV, combined heat and power (CHP), wind, diesel and fuel cells.
The government has recently launched an array of new programs supporting microgrid lineups all in the past year especially on the eastern coast of the United States. Of course most of those projects are now in their proposed stages and they won't be coming online before the next few years still the move towards more self-sufficient forms of power distribution as one of the biggest pluses of
microgrids
are that they are immune to external disturbances like power cuts etc. According to a recently released report by
Navigant Research
, microgrid capacities have increased from 4,393 megawatts (MW) in Q2 of 2014 to in excess of 12,000 megawatts as of now.
In terms of microgrid presence, North America is the world leader by the sheer numbers of
microgrids
online. Almost 66 percent of the world share is handled by North America, registering no changes since the second quarter of 2014. It is important though to note that the
tracker
report predicts that in the long term there is the possibility of the area of Asia Pacific emerging as the clear market leader by taking into account the number of proposed microgrid projects in their pipelines.
However, looking at the sector wise development for
microgrids
, the remote sector seems to be the one with the most potential hence the number of planned projects involving remote access or trigger with bigger capacity seem to dominate all plans of future expansions or projects. Currently, the remote sector enjoys 46% in terms of market share, the double of what the sector was worth in Q2 of 2014.
"Microgrid Deployment Tracker 2Q15" is an exclusive
tracker
report compiled by
Navigant Research
to track and report data on
microgrids
both remote and grid-tied in different stages of functioning from the proposed state to the planned or under construction stage to finally the operating stage. The
tracker
operates in six main geographies. The report covers seven microgrid segments: direct current (DC) systems, community, remote systems, commercial or industrial, campus or institutional, military and utility distribution. Also available are detailed info on power generation sources namely solar PV, fuel cells, combined heat and power (CHP), diesel, and wind. The
Tracker
also mentions the capacity, types of energy storage and duration for each microgrid project, and differentiates them by geographical placement and segment of microgrid.
About Navigant Research
Navigant Research
is the research wing of Navigant run by dedicated professionals that are used to handling demands of highly monitored industries from energy to transportation sectors.
Navigant Research
specializes in providing clean ways to use technology to facilitate proper development for institutions looking for expert compiled market research and data. From in depth analysis to guided help,
Navigant Research
strives for the highest standards.
About Navigant
Navigant is a global market specialist dedicated to providing tailor made business guidance to institutions looking to grow in this competitive market. From senior level management to experienced analysts, Navigant offers a plethora of assistance to clients. The firm offers services for sectors such as energy, construction, financial services, healthcare etc.
References:
http://www.businesswire.com/news/home/20150518005315/en#.VVsWwbmqqko